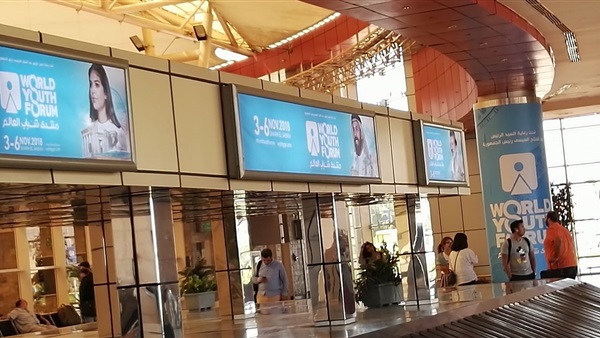 Canceling the current edition of the World Youth Forum due to economic conditions was a move worth doing.
These forums were an opportunity for Egyptian youth to exchange views with their counterparts from different countries of the world in light of the challenges global challenges especially following the coronavirus pandemic.
But what I found remarkable is the focus on supporting development initiatives and focusing on them during the coming period, rather than organizing this year's forum.
Perhaps the organizing committee was right in cancelling this year's forum due to the economic challenges Egypt is going through, alongside the humanitarian catastrophe in Turkey and Syria brought on by devastating earthquakes which have killed thousands.
The move grants an ample opportunity for an open discussion on how young people can be given ways to express their views.
Perhaps the forum was a step towards consolidating a culture of debate and exchange of dialogue on current issues, and how to prepare leaders that can be used in the future.
For example, the US State Department adopts the International Visitor Leadership Program, allowing various young people around the world to learn about the US democratic experience, to get acquainted closely with the work of American institutions, experience this atmosphere closely, and even grant the opportunity to criticize the American administration and its policies – especially towards the Middle East – without embarrassment.
This is the prevailing culture, and I have previously participated and followed up the experiences of young people who successfully participated in this program.
A large number of them assumed high positions in their countries, which meant that experiences are formed through viewing other rich experiences from youth developing their personal and professional skills.
During my presidency of the Renaissance Education Association, I was happy to deal with young people and raise their personal and professional capabilities in order to promote a culture of civic participation.
Although it was an experience at that time regarding civic education, teaching young people to participate in society and engage in community service was a rich experience that I was pleased to present until I left the association for youth in order to manage it and implement its programs.
Therefore, I believe that providing channels for young people through which they can raise their skills and enhance their local experiences is a need.
We can then choose some of them to participate with young people from other different countries to benefit society in the future, forming leaders that will assume executive positions or parliamentary seats.
If the forum succeeded in achieving many steps in the past, it can play a more vital role in the future by communicating with the EU, the AU, the UN, and other international organizations to nominate Egyptian youth to participate in training courses and workshops to hone their experiences away from the bureaucracy of the Ministry of Youth, which is dominated by a routine role that is not commensurate with current circumstances.
These international entities also prefer to deal with non-governmental bodies, and they prioritize civil associations and non-governmental organizations.
The forum is therefore an honorable Egyptian interface that allows the nomination of youth and professionally represents the country abroad.
I think it is important to provide these channels to give young people the opportunity for dialogue in the real world instead of leaving them captive to social media, which does not allow the emergence of successful young leaders, but rather personalities that adopt hate speech and are not qualified to deal with the challenges the country is going through.
I do not want to exaggerate and say that social media media is working on the emergence of superficial figures of thought and culture. But in light of the blockage of all other channels in front of them, things are not going straight, so is there any other answer?!
Mona Makram Ebeid is a former MP and professor of political science