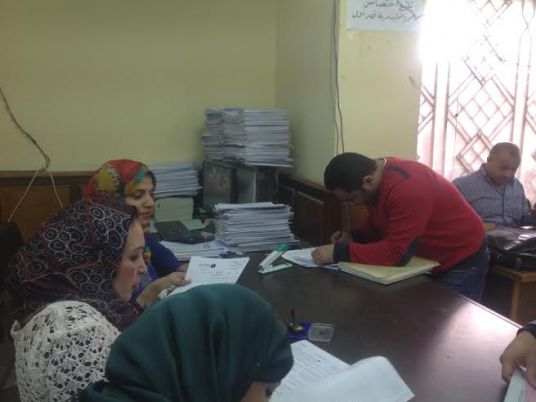 New data coming from the Egyptian Tax Authority shows that a recently-cancelled tax had raised tax revenues by 20 percent.
The 5 percent tax initiative, that went into effect in 2013, targeted Egypt's richest families, though it was cancelled earlier this month in a bid to lure investors ahead of its economic conference in mid March.
The report, submitted to Finance Minister Hany Qadry Dimian, shows a 20 percent surge in revenue from taxes filed by unincorporated taxpayers for 2014, an amount that the Egyptian will now need to make up through another
The 5 percent tax was decreed by former interim president Adly Mansour in June 2014. It was a temporary, three-year tax on people and corporations with incomes above LE1 million.
This surge has ironically been the result of a tax the government decided to cancel starting the 2015/16 fiscal year, according to an official at the Egyptian Tax Authority.
Mohamed Salah, who heads the the tax authority's professional tax department in Cairo, said the current season has witnessed the first application of the 5 percent tax imposed on individuals and corporations with an annual income of more than LE1 million. He said the tax had caused an increase in returns and revenues in his department. Salah predicts a further surge to 25 percent from the previous fiscal year as the submissions season closes on Tuesday.
Speaking of the most prominent submitters of the returns, Salah said Egypt's top comedian, Adel Imam, was the highest taxpayer for the current fiscal year, settling taxes worth LE5.4 billion.