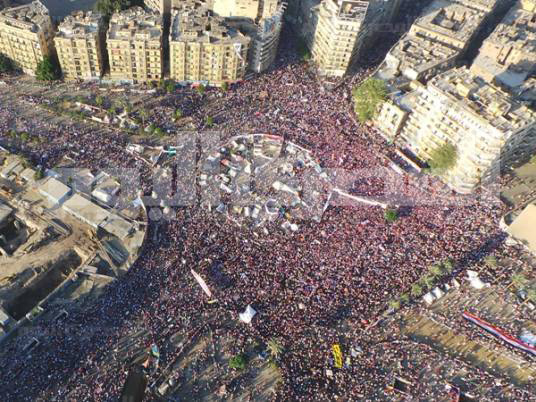 Abu Bakr al-Guindy, head of the Central Agency for Public Mobilization and Statistics (CAPMAS), has said that 35 million demonstrators came out Friday in support of giving the army the mandate to eradicate terrorism.
Guindy has thereby confirmed Al-Ahram Portal's count of 30 million demonstrators by midnight. Other local and international news agencies had different counts.
An informed source had told the Al-Ahram Portal that the figure of 29 million that was announced by a certain website was not accurate, and that the final figure would be announced today.
A source had earlier told MENA that the final calculation would likely be 32 million, based on satellite images and reports submitted by Armed Forces jets.
The source described the rally as the biggest in the history of Egypt.