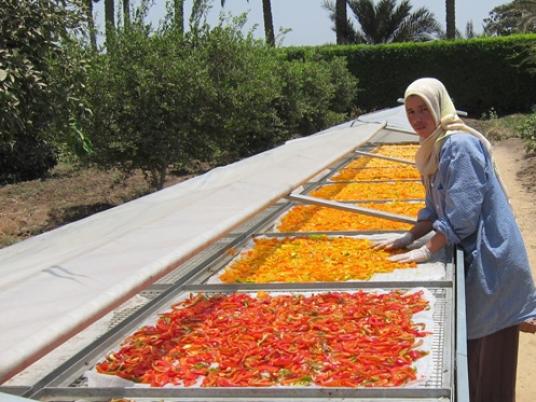 The Central Agency for Public Mobilization and Statistics (CAPMAS) has declared an increase in the annual inflation up to 11.4 percent in August 2014, considering it as the highest rate reached since January.
"Food and drinks prices were up by 11.6 percent, while bread increased by 33.9 percent," CAPMAS said. "Fresh and frozen meat increased by 17.6 percent, processed meat by 11.7 percent and poultry by 11.9 percent. Fresh and frozen fish increased by 18.2 percent, seafood by 43.8 percent, milk by 17.4 percent, cheese by 22.1 percent and eggs by 23.5 percent."
Regarding prices of oils and fats, CAPMAS said they increased by 3.4 percent, while butter and margarine went up by 18.6 percent.
Citrus fruits went up by 14.5 percent, mango by 27.5 percent, dried fruit by 22.3 percent, tomatoes by 26.6 percent, cucumber by 18.8 percent, bell pepper by 87.4 percent, green beans by 43 percent, garlic by 55.6 percent and dried vegetables by 9.7 percent.
Edited translation from Al-Masry Al-Youm