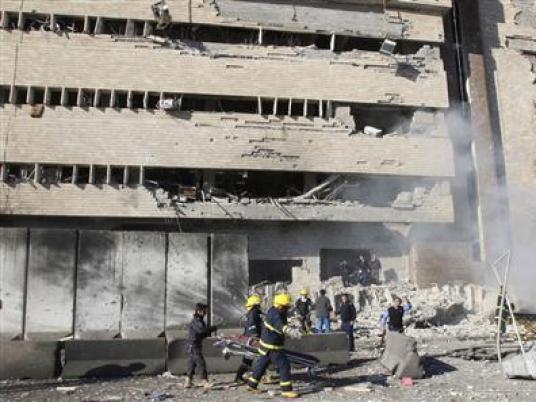 At least 27 people died in attacks targeting mainly Shia Muslims across Iraq on Sunday, police and medics said, intensifying fears of a return to full-blown sectarian war.
More than 1,000 people were killed in militant attacks in Iraq in May, according to the United Nations, making it the deadliest month since the sectarian slaughter of 2006-2007.
Two car bombs exploded separately in the predominantly Shia southern city of Basra, 420 kilometres south-east of Baghdad, killing at least 5 people and wounding 10, police said.
Car bombs also targeted Shia in Najaf, Nassiriya, Kut, Hilla, Tuz Khurmato and Mahmudiya in southern Baghdad. Near the northern city of Mosul, gunmen shot dead 6 policemen at a checkpoint in Hadhar, police said.
No group claimed responsibility for the attacks but Sunni Islamist insurgents and Al-Qaeda's Iraqi wing have increased operations since the beginning of the year as part of a campaign to increase inter-communal tensions.
Sectarian relations have been further strained by the war in neighbouring Syria, where Sunni rebels are fighting to overthrow a leader backed by Shia Iran. Sunni and Shia Iraqis have been crossing into Syria to fight on opposing sides.