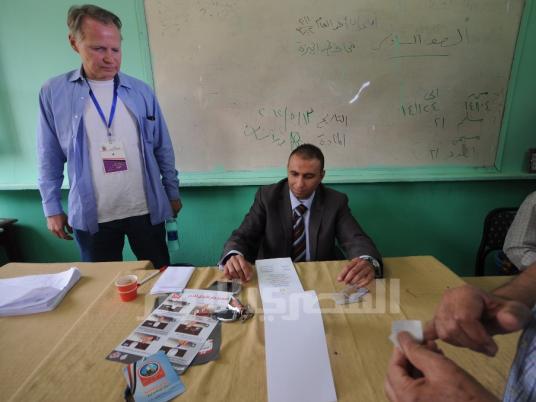 The Carter Center said on Thursday it would not send observers during the constitutional referendum scheduled for 15 and 22 December.
"The late release of regulations for observers precludes the Center from conducting a comprehensive assessment of all aspects of the referendum process, consistent with its methodology for professional observation of elections," the center said in a statement.
At a press conference on Wednesday, the National Council for Human Rights announced that the High Judicial Elections Committee (HJEC) sent it 20,000 authorizations for civil society observers to monitor the referendum, and had granted it the power to decide which observers are to be authorized.
Human rights organizations said in a statement on Wednesday that the HJEC is the only body empowered to decide on permits for observers. They criticized the human rights council for imposing its guardianship, noting that the majority of its members belong to the Muslim Brotherhood and the Constituent Assembly at the same time, and therefore are not neutral.
Eight members have resigned from the council in protest against recent political developments that followed the announcement of the controversial November Constitutional Declaration that exempted President Mohamed Morsy's decisions from judicial challenge, and in rejection of the president's insistence on holding a referendum on the draft constitution despite objections from a number of political forces.
The Carter Center said in its statement that a technical expert team may release further analysis of the process at a later date.
The statement added that the center "hopes to witness the upcoming Peoples' Assembly elections if the circumstances are conducive to meaningful observation and urges the Egyptian electoral authorities to take steps to ensure early accreditation of domestic and international election witnessing organizations."
The Carter Center previously deployed accredited witnesses throughout Egypt for both the parliamentary and presidential elections.