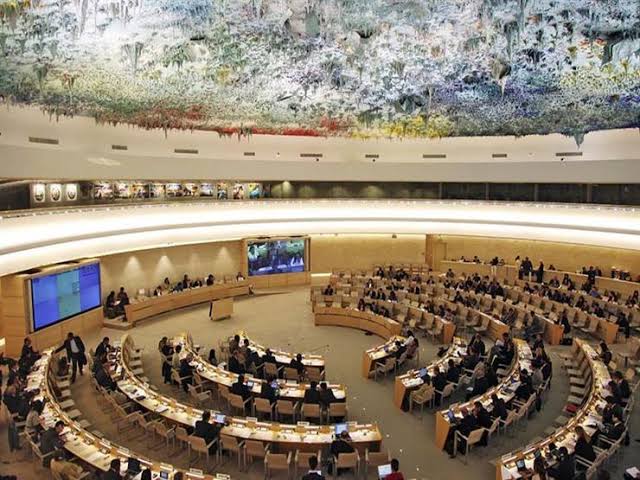 The Office of the High Commissioner for Human Rights (OHCHR) on Friday adopted 372 recommendations on Egypt's human rights condition, during the Universal Periodic Review session following a hearing of reports from Egypt's government, non-governmental organizations and National Council for Human Rights.
The session started with the adoption of the Troika countries' report, followed by a speech addressed by Fiji, Senegal and the UK.
Fiji's representative presented her team's report during the interactive dialogue session with the participation of 133 delegations and 16 member states.
The Representative of Troika countries meanwhile revealed that the Egyptian government will send its comments on the recommendations before the next OHCHR session in February and March.
The head of Egypt's Delegation and Minister of Parliamentary Affairs Omar Marwan praised Troika on its positive interaction with state members in enhancing the march of human rights.
Marwan noted that recommendations on Egypt's human rights conditions have increased compared to the recommendations Egypt received during the 42nd session of OHCHR, due to the increasing number of countries participating this session.
He stated that the government will consider these recommendations once the Egyptian delegation returns to Cairo.
The chairman of the National Council for Human Rights, Mohamed Fayeq, welcomed postponing the response to these recommendations in order to avoid rushed decisions on their approval or refusal.
Fayeq added that the government and the council hold regular discussion meetings on the reports.
He said that the government and the council discussed the human rights reports with non-governmental organizations for the first time and answered their demands, such as amending the civil organizations law.
Edited translation from Al-Masry Al-Youm