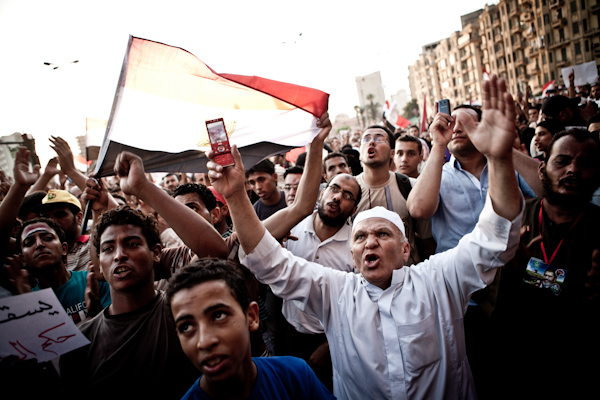 The State Council Administrative Court adjourned Saturday a lawsuit demanding the dissolution of the Muslim Brotherhood to 9 October.
Lawyer Shehata Mohamed Shehata had filed a lawsuit demanding that the Brotherhood, which is not legally registered by the state, be disbanded. The court began to oversee the case in June.
State-run Nile News TV Channel said that the same court is overseeing several lawsuits demanding the dissolution of the group.
The defendants in the lawsuit filed by Shehata include Prime Minister Kamal al-Ganzouri, Finance Minister Momtaz al-Saeed, Social Solidarity and Domestic Trade Minister Gouda Abdel Khaleq, Brotherhood Supreme Guide Mohamed Badie and President Mohamed Morsy.
Shehata argued that all efforts to disband the Brotherhood and prevent it from establishing a political party had failed. He said the group is still engaged in political and social activism despite being banned for more than 60 years.
Protests in Cairo since 24 August have called for the group's dissolution, saying that its existence is illegal under Law 84/2002. Under the law, former President Hosni Mubarak dealt with the Brotherhood as an outlawed group and many members were arrested.
The Brotherhood has been operating outside the framework of Egyptian law since the group was disbanded in 1954 under former President Gamal Abdel Nasser. In 2011, Egyptian authorities approved the establishment of the Freedom and Justice Party, the Brotherhood's political arm.
Edited translation from Al-Masry Al-Youm