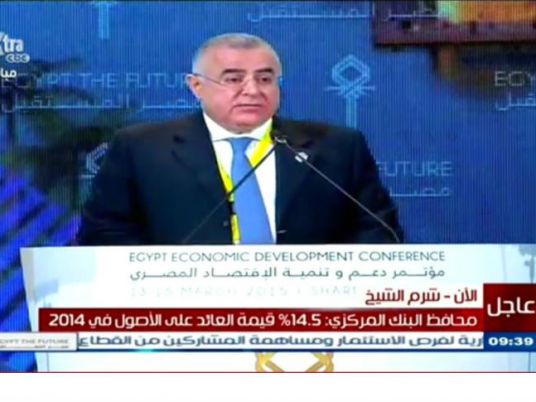 Central bank deposits that Egypt's Gulf allies pledged at an investment summit will arrive in the country within days, the state news agency quoted central bank governor Hisham Ramez as saying on Monday.
Kuwait, Saudi Arabia and the United Arab Emirates each offered $4 billion to Egypt, which is seeking to improve the investment climate four years after a popular uprising toppled autocrat Hosni Mubarak.
The UAE said on Friday it would deposit $2 billion at the Egyptian central bank, and Saudi Arabia said it would deposit $1 billion.
State news agency MENA cited Ramez as saying that the deposits would support central bank currency reserves and ease pressure on the country's pound currency.