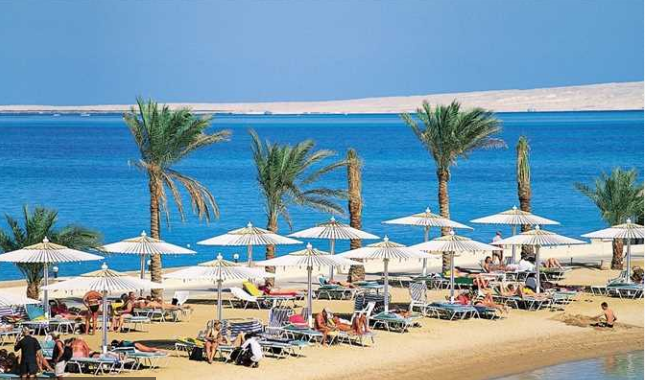 The Central Bank of Egypt (CBE) announced on Sunday the largest financing plan to support the tourism industry, which includes increasing the value of its initiative to renovate and develop hotels from LE5 billion to LE50 billion.
In a statement, the CBE said the plan features the renewal and extension of the current tourism initiative to last until December 31, 2020, in addition to exempting tourism sector borrowers in default before 2011 from marginal benefits.
The CBE's Governor Tarek Amer stated that the initiative came in implementation of directives from President Abdel Fattah al-Sisi to support the tourism sector.
Political leadership is interested in supporting the tourism industry as it generates income, he said, providing many job opportunities and nourishing other industries.
The deeper the trust between the tourism industry and the Egyptian sector, the more the support will increase and continue, Amer said.
South Sinai governor Khaled Fouda arranged an expanded meeting in Sharm el-Sheikh on Saturday between Amer, his deputy Jamal Najm, and representatives of the banking sector to meet with representatives of tourist associations and major investors and hotel owners.
The meeting discussed pushing Egypt's tourism industry to take advantage of the sector's increasing growth rates, as it is one of the largest sources of income in foreign currencies.
Fouda expressed appreciation for the support provided by the CBE and Egyptian banks. The representatives of the tourism industry also expressed appreciation to President Sisi for his sincere interest in Egypt's tourism and contributing to its global marketing, which has achieved positive effects.
They also highly valued the speedy response of the CBE and the banking sector in overcoming challenges, and their practical contribution in preserving the tourism sector's capabilities.
Edited translation from Al-Masry Al-Youm