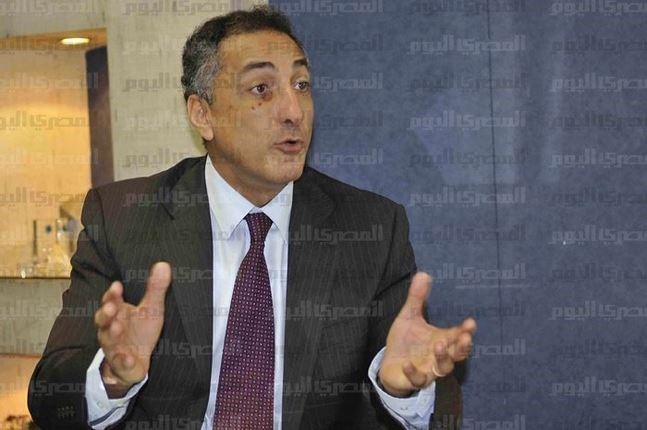 Egyptian President Abdel Fattah al-Sisi has renewed Tarek Amer's term as governor of the Central Bank of Egypt (CBE), al-Borsa newspaper reported on Monday, according to an official source at CBE.
According to the law, the CBE governor is appointed by the Prime Minister for a term of four years, renewable once by a decision of the President.
Sisi issued a decree appointing Amer to his post on November 27, 2015, succeeding former Central Bank governor Hisham Ramez.
Amer has led the Central Bank during a particularly difficult period in modern Egyptian history, with the country facing its most severe currency crisis in 30 years and major economic problems that demand an active role on the part of the Central Bank.
Amer spent three years out of his four-year term dedicated to major fiscal and monetary policy reform, focusing during the first year of his term on trying to buy time to maintain the currency rate and prevent collapse pending political approval of a painful and unpopular economic reform program.
Under Amer's leadership, however, the CBE also launched a policy to channel more funding to the small business sector, asking that banks allocate 20 percent of their credit portfolios to the sector while working to develop a policy to finance startups and other promising entrepreneurial ideas. Furthermore, rules governing electronic payments and financial technology have witnessed an important boom under the guidance of the Central Bank in recent years.
During the last two years, the Central Bank made more specific steps toward a "cashless" society through the launch of Fintech-Egypt Business Incubator and the Innovation Development Fund, as well as through adapting electronic payment rules to suit market needs.
Recent years have also witnessed serious steps toward the automation of public debt through the launch of a centralized depository system in cooperation with the European Bank for Reconstruction and Development and the World Bank.
Amer previously served as President of the National Bank of Egypt (NBE) from 2008 to 2013, and was able to achieve net profits exceeding LE2 billion in the second half of 2012, just a year and a half after the January 25 Revolution succeeded in toppling former Egyptian President Hosni Mubarak.
Egypt is at the end of a three-year economic reform program tied to a US$12 billion loan from the International Monetary Fund. The World Bank expects that inflation rates in the country will decline to 11 percent in 2019/2020 and 10 percent in 2020/2021, down from 13.9 percent in 2018/2019, with the country's economic growth rate to increase to six percent during the fiscal year 2020/2021.
However, 39 percent of the working-age population remains unemployed, according to World Bank figures from October, and many Egyptians have complained that they have not felt the benefits of improving economic indicators. Millions live in poverty and many more have struggled to get by since the government devalued the Egyptian pound by about half in 2016, slashed energy subsidies and introduced a value-added tax.