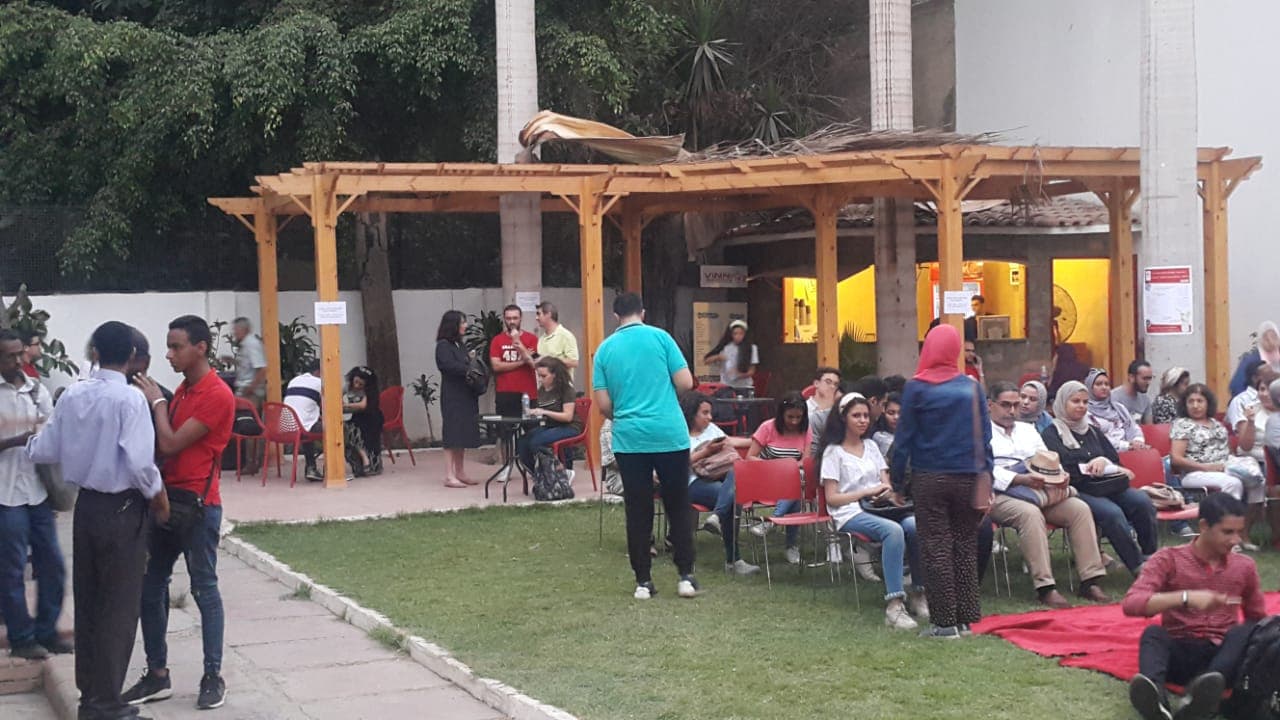 The Cervantes Institute in Cairo seeks to commence the summer mood by holding an open-air summer cinema screening Spanish comedy movies. The cinema will be set up in the institute's garden. Lemon juice will served.
My Big Night (Mi Gran Noche), a 2015 Spanish comedy directed by Álex de la Iglesia, was screened on Thursday, July 11.
The open-air cinema will be held every Thursday during July and August.
Unlike at the traditional cinema, audiences can sit comfortably in the garden and bring their favorite foods. The Cervantes Institute will offer drinks during the screenings.
Attendance is not limited to students of the Cervantes Institute. The events can be attended by the public, and the films are subtitled in English.
This Thursday, "Ay Carmela!", a 1990 Spanish comedy-drama film directed by Carlos Saura, will be screened. The film won 13 Joya awards, including the best film award.
The movie takes place during the Spanish Civil War between 1936 and 1939. It tells the story of a group of comedians who entertain Republican soldiers on the front and then face challenges following their return from war.