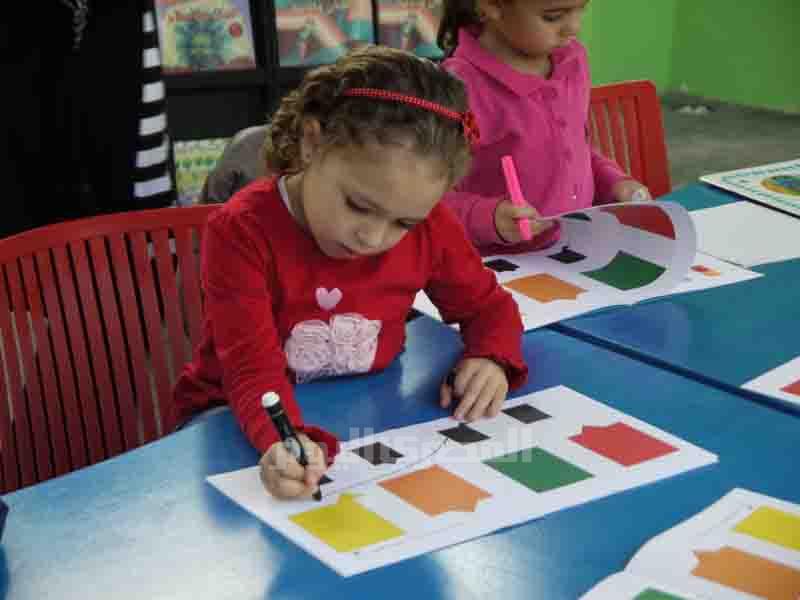 Dalia Adli Rizkallah has decided to expose Egyptian children to innovative education-based entertainment through artistic workshops that immerse them in Egyptian culture and identity and, more importantly, help them learn Arabic.
Rizkallah is the daughter of renowned painter, writer and children's book illustrator Adli Rizkallah, whose 40 years of contributions to literature and children's art were celebrated in Egypt, as well as around the Arab region and the globe.
The elder Rizkallah laid the foundation for his exceptional project, "Play and Learn through Art," years ago. Dalia made up her mind after her father passed away in 2010 to complete his journey by starting extracurricular classes based on his unique art, ideology and books. These classes take place at Qirtassiya, Diwan bookstore's Zamalek branch, Designopolis on the Cairo-Alexandria desert road and Alex Toys store in Dokki.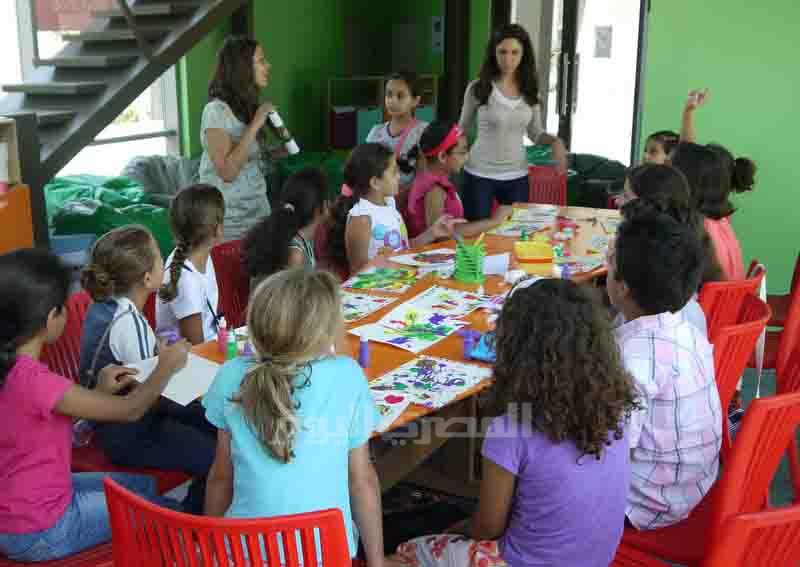 "I'm striving to achieve his lifetime project of providing Egyptian children access to refined art and high-quality Arabic books, in which they can see themselves reflected and increase their awareness of their identity," Dalia explains.
In these workshops, children from 4 to 12 years old learn values, ethics and skills from participating in a number of entertaining activities, including drawing, drama games and storytelling, as well as arts and crafts, and music.
According to Dalia, each activity plays a strong role in enhancing children's positive characteristics. She insists that exposing children to any type of art at young age will help raise a generation of art enthusiasts who appreciate beauty and have a sense of taste in art.
In storytelling classes, children come up with lessons that encourage them to become proactive and positive members in their communities, while music classes introduce the children to Egypt's rich musical heritage.
"We host professional musicians from Cairo Opera House to talk about the origin of Arabic music and let kids hear different types of music, such as Mozart and our traditional songs, to be able to distinguish between musical instruments," she says.
Adli Rizkallah's paintings are known for their visual messages that convey ideas and emotions. Through workshops, kids practice drawing and creative crafts, such as paper art techniques, to try doing the same, bringing out their feelings and expressing their inner thoughts.
Paper art techniques comprise paper sculpting, origami and pop art. Dalia describes these techniques as "brain boosters for children's scientific thinking abilities, by spurring them to use logic and observation, which foster the development of their problem-solving skills as well as their logical and critical thinking abilities."
The extracurricular classes teach children bout both art basics and more advanced concepts, such as surrealism and abstract art. This is all conveyed in a simplified manner appropriate to children's mental and physical skills and capabilities.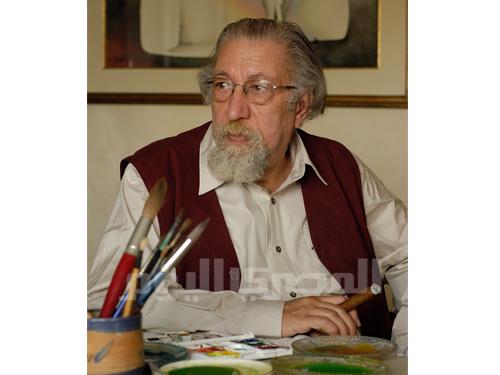 Facebook: Adli Rizkallah for Children
Website: www.adlirizkallah.com
Telephone: 0111895180