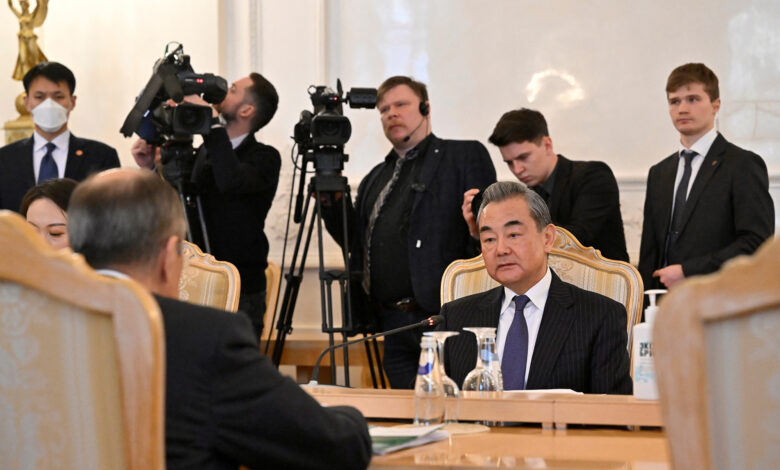 China's top diplomat Wang Yi told Russia's Foreign Minister Sergey Lavrov on Wednesday that Beijing will "firmly pursue an independent and autonomous foreign policy."
Wang said that "under the strategic leadership" of Chinese President Xi Jinping and Russia's Vladimir Putin, the relationship between the two countries "continues to operate at a high level."
China will "insist on promoting an open strategy of mutual benefit and win-win situation," Wang said, adding that China was "willing to maintain the good development of our new type of major-power relations with Russia," no matter how the international climate changes.
Some context: Wang's trip to Moscow has been closely watched in the West, amid concerns that the ongoing closeness between the two nations could impact the war in Ukraine.
Though China has claimed impartiality over Russia's invasion of Ukraine, it has refused to condemn Moscow and parroted Kremlin lines blaming NATO for provoking the conflict.
"We will persistently explore a path of development that is in line with our respective national conditions," Wang said on Wednesday.
He added that China "will open up new prospects and inject new connotations into China's cooperation with other countries in the world, including Russia, through the process of Chinese-style modernization."
Wang said that both countries have "advocated for multilateralism, resolutely opposed any unilateral and hegemonic actions, and unswervingly safeguarded our respective security and development interests."