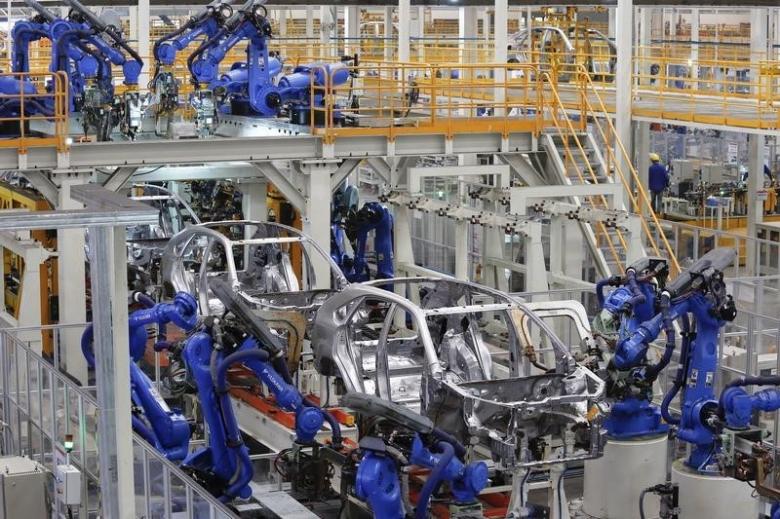 Chinese automaker BYD Co Ltd (1211.HK) (002594.SZ), backed by Warren Buffett's Berkshire Hathaway Inc (BRKa.N), on Sunday said 2016 full-year profit was likely to rise as much as 84.17 percent, as rapid growth of the green car market eases.
The Shenzhen-based manufacturer, which has invested heavily in making electric and hybrid petrol-electric vehicles, forecast a 77.09 percent to 84.17 percent increase in net profit for the year, at 5.0 billion yuan ($737.90 million) to 5.2 billion yuan.
For the first nine months of 2016, BYD reported 3.66 billion yuan in profit, an 86.82 percent increase year-on-year. That compared with the automaker's forecast in August of 83 percent to 91 percent for the period.
BYD reported triple-digit profit growth for the previous four quarters. But its earnings expansion in the first nine months of 2016 slipped below 100 percent as the overall market for green-energy vehicles moderates after government support helped it quadruple last year.
Overall sales of electric and plug-in hybrids in China totaled 289,000 vehicles in January-September, according to China's automakers association, far from its target of 700,000 vehicles for 2016. An association official said Friday that sales were now likely to miss that target.
Analysts said China may struggle to meet that target following the revelation that dozens of companies had been cheating the subsidy system.