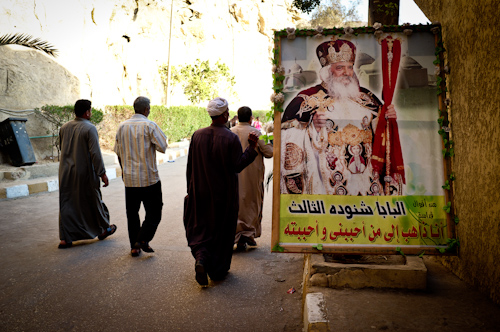 Sectarian violence and discrimination against Copts in education and the media has increased since the 25 January revolution, said Millet Council Secretary Kamil Seddiq on Monday.
"The Bible was burned and the officials did not move … It is time President Morsy proved that he is president of all Egyptians through his deeds, not his words," Seddiq said.
He called on the new pope, to be elected on Tuesday, to lead the Church through the political changes facing the nation.
"We were faced with intransigence every time we wanted to build a church," Seddiq said. "The new pope should establish good relations with the state."
Since the overthrow of former President Hosni Mubarak in February 2011, several sectarian acts of violence have targeted Coptic churches in different parts of the country.
Tensions grew during the transitional period as Islamist parties criticized the church for allegedly mobilizing the Copts to elect Ahmed Shafiq in the presidential election run-off. The Church has also expressed reservations about the Islamist-dominated Constituent Assembly that is tasked with drafting the new constitution.
Comprising six to 10 percent of Egypt's population of 83 million, Copts allege they face discrimination at all levels of social and political life, including being restricted from building churches, being passed over for senior positions and being subject to repeated attacks from Islamist militants.
In October 2011, military police suppressed a march outside the state television building in Maspero to condemn an attack on Al-Marinab Church in Aswan. Video clips showed armored army vehicles running over the Coptic demonstrators.
Egypt has seen sporadic bouts of sectarian violence in Alexandria, Dahshur and Rafah earlier this month, where Coptic families were threatened by Islamist militants and forced to leave.
Edited translation from Al-Masry Al-Youm