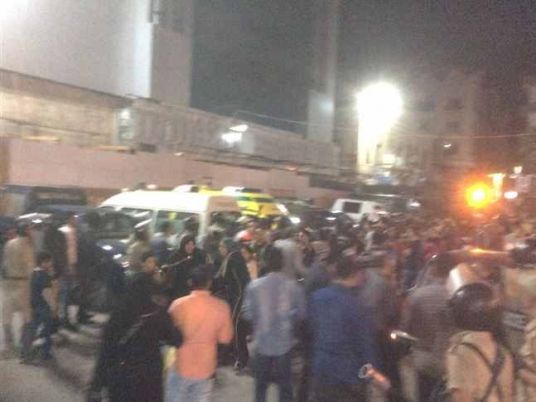 Attorney General Ahmed Sadek referred 48 defendants to military trial on charges of collaborating with the Islamic State group in Egypt and established two affiliated cells in Cairo and Qena.
The charges include involvement in the deadly Palm Sunday church bombings in April and an attack on Abbassiya Cathedral in December 2016.
Additional charges include attacking al-Naqab security checkpoint and killing personnel stationed there, seizing weapons, explosives and bombs from the personnel, and receiving military training from IS affiliates in Syria and Iraq.
Egypt was hit by unprecedented and violent suicide attacks in April against two Coptic churches located in the cities of Tanta and Alexandria. These attacks left nearly 46 people killed and more than 100 injured.
In the aftermath of the attacks, the IS organization claimed responsibility for the two attacks and vowed to wipe out "apostates", namely Copts, in Egypt.