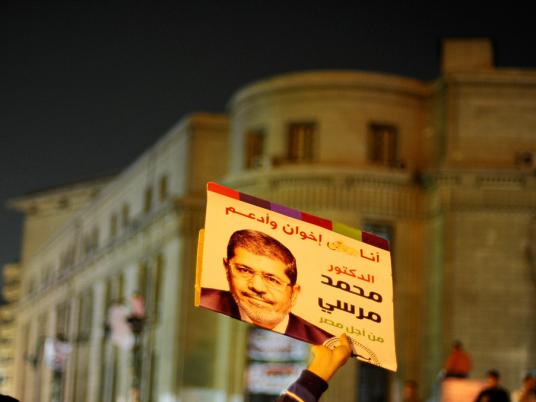 The Freedom and Justice Party on Sunday stressed the right of all citizens to express their views and demonstrate peacefully, as long as they do not disrupt public business, including that of the Supreme Constitutional Court.
The SCC on Sunday decided to suspend its work indefinitely in response to demonstrators supporting President Mohamed Morsy besieging its headquarters, preventing the court from convening to consider the legality of the Shura Council and Constituent Assembly.
In a statement Sunday, the FJP praised the judiciary's independence from the executive branch. However, the statement also said reforming the judiciary was one of the main demands of the 25 January revolution, especially since certain judges were close to the ousted Mubarak regime, which led to the spread of corruption in all state institutions.
The public statement said certain judges issued politicized verdicts, yet this did not affect the people's trust in the judiciary, which had issued other decisions preserving rights and freedoms while under a tyrannical regime.