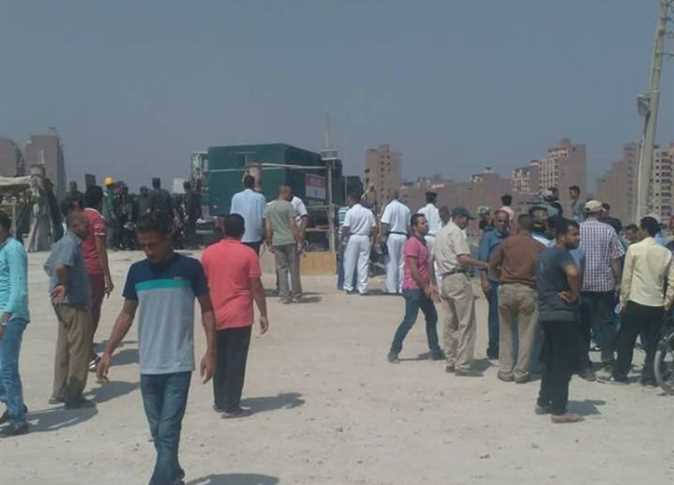 Security forces withdrew from al-Warraq Island Sunday afternoon as their presence provoked clashes with the locals.The forces were deployed to the island in the early morning to oversee demolition orders for buildings illegally established on state land.
A source from the Giza governorate told Al-Masry Al-Youm that the demolishing orders have been postponed indefinitely, but did not elaborate.
A medical source with Health Ministry said that 11 people were injured during the clash, eight of whom are security officers, the rest civilians. The source said that a major general and police recruits were injured with cartridge bullets.
The injured have been transferred to Police Hospital in Agouza, Warraq Hospital, and Nasser Institue, according to the source adding that no deaths resulted from stand off.
Clashes broke out between police forces and the people of al-Warraq Island, during a campaign to remove buildings established in direct violation of laws on state land.
An unidentified number of people were injured during the clashes, and were transferred by ferries for treatment at the nearest hospital.
Security forces fired tear gas to prevent people from gathering. The sound amplification systems of nearby mosques on the island broadcasted calls for people to "defend their homes and land."
People of the island told Al-Masry Al-Youm that they woke up this morning and found police and army forces besieging Warraq in order to oversee demolition orders of buildings on the island.
The people expressed concerns that the forces would evacuate the island as a whole to establish a business hub.
According to informed sources in Giza governorate, the campaign is to remove the uninhabited buildings that violate the law, not the buildings with citizens living inside.
A security source at Giza Security Directorate said that all the violating buildings are currently being removed without any effects on the citizens, adding that everyone is so far committed to the implementation of the decision.
Edition Translation From Al-Masry Al-Youm