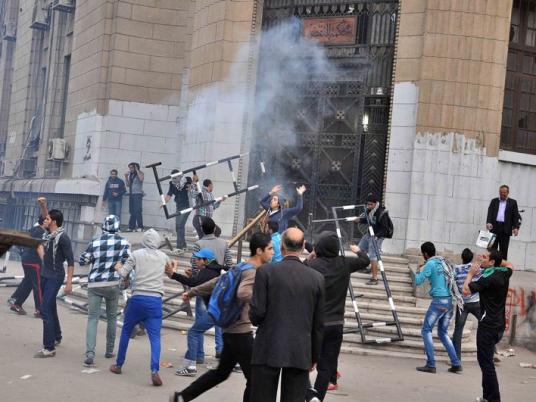 Clashes took place on Tuesday among hundreds of Muslim Brotherhood members and security troops before the High Court, located downtown of Cairo.
Brigadier General Ehab Fawzy, police officer of Azbakeya police station, said protesters tried to burn Molotovs outside the High Court to intimidate citizens, however, security forces confronted them and fired teargas bombs to disperse them.
Dozens of the Brotherhood supporters tried to block Ramsis road, but security fired teargas bombs to disperse them, the state-run news agency MENA reporter said.
In related news, dozens of Brotherhood group blocked traffic at Talaat Harb Square. Security fired teargas bombs.
Edited translation from Al-Masry Al-Youm and MENA