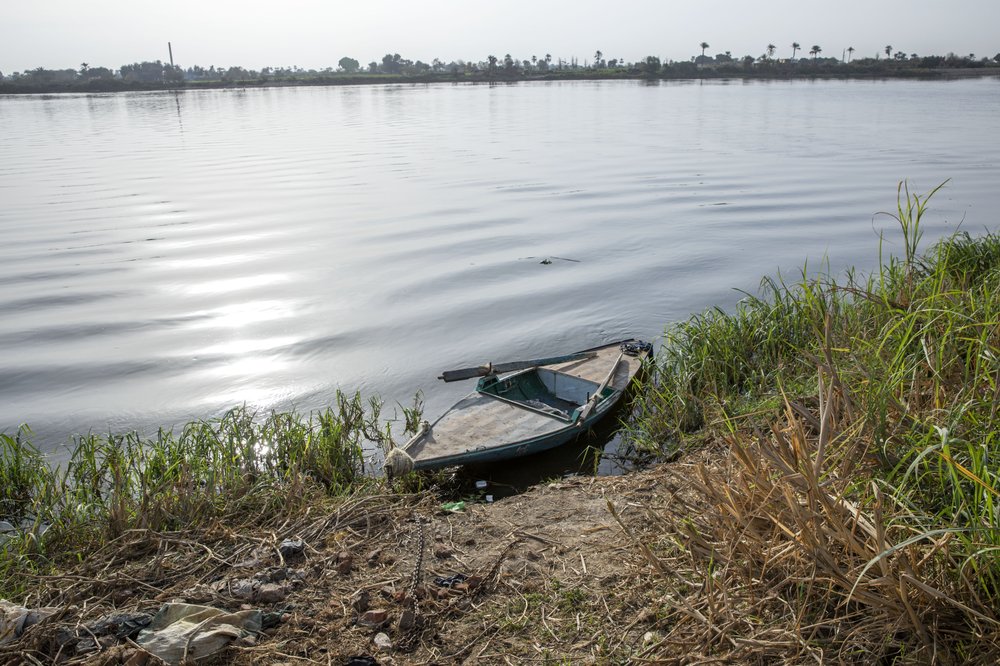 Climate change is having a clear impact on the sea level and the coastal line in Egypt, the spokesperson for the Ministry of Irrigation Mohamed Ghanem announced.

Egypt knows the extent of these changes, he said, stressing that floods in Egypt have become more dangerous than ever before.
Ghanem added, during a telephone interview with the "Ala Masouleyety" (On My Responsibility) program on Sada al-Balad channel, that Egypt has started implementing beach protection projects in Alexandria, along the 120 kilometer coastal line.
A project was implemented to protect the Qaitbay Citadel and develop the surrounding area, and concrete blocks were added at beaches to protect it from the predicted changes, he said.
He added that work is underway to protect the international road in Kafr el-Sheikh from the accumulation of sand pushed by winds, through the establishment of a wicker wall, which was able to protect a power station and investments in the millions.
According to Ghanem, the northern Delta region is the most affected by climate change, as one third of the Delta is expected to be covered by the sea water.
More predictions of rising sea levels will continue until the year 2100 showcase the need to take proactive steps to avoid human losses and investments on the coastal strip is now becoming crucial.
Approximately 1,000 facilities have been protected against the dangers of floods in the governorates, which helped avert disasters that were previously occurring.
The protection procedures is being undertaken through the establishment of dams and artificial lakes, and the cleaning of water reservoirs, he continued.
Internationally there is no great interest in climatic change on water levels, Ghanem said, calling on the countries of the world to take serious action.