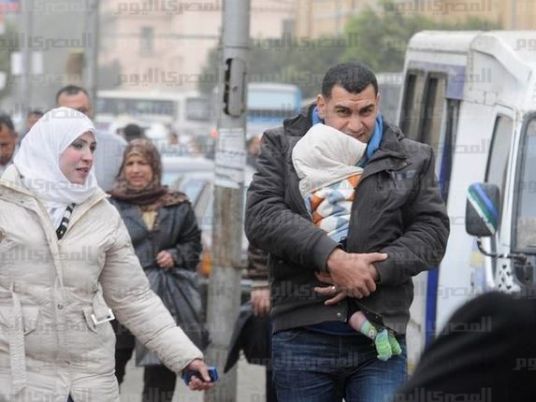 Meteorologists anticipate cold weather across the northern regions of Egypt and Upper Egypt on Wednesday, with more moderate temperatures predicted in Southern Upper Egypt during the day.
Temperatures throughout the country are expected to grow much colder on Wednesday night.
Temperatures predicted for the following cities are: 15C in Cairo, 17C in Alexandria and Qena, 19C in Luxor and Aswan, and 20C in Sharm el-Shaikh and Hurghada.
Fog is also expected to impact visibility across Egypt's north Wednesday morning, with low- and medium-level clouds anticipated in the area as well.
Cloudy weather will be accompanied by rainfall along the northern coasts and Egypt's Red Sea mountain chain, as well as in the Sinai peninsula, Lower Egypt, and possibly Cairo.
Winds will be mostly northwestern and moderate throughout the country, while active winds on the Red Sea and the western Mediterranean Sea are expected to disrupt maritime navigation.
Waves in the Mediterranean Sea will be rough, ranging between 2.5 and three meters in height, while waves in the Red Sea will be moderate to rough, ranging between two and 2.5 meters in height. Surface winds will be northwestern on both seas.