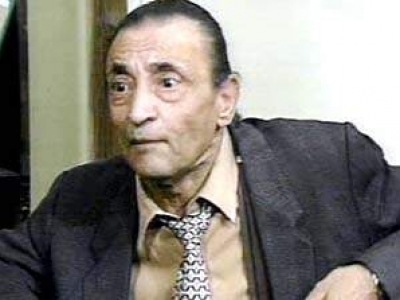 Actor Fouad Khalil died Monday after a long battle with illness. He was 72.
Khalil spent his last few days at Galaa Military Hospital.
"The funeral will take place on Tuesday at Rabaa al-Adaweya Mosque. Condolences will be offered on Thursday at Rashdan Mosque in Nasr City," said Ashraf Abdel Ghaffour, head of the Actors Syndicate.
The comedic actor graduated with a medical degree in 1961. He first acted in the play "Souq al-Aasr" in 1968. Over his career, he performed in around 144 plays, series and films. His last work was a role in the movie "Sayei Bahr."
Khalil was born on 19 July 1940. His most famous works were the play "Raqesa Qetaa Aam" and the movies "Al-Beida wal Hagar," "Al-Keif" and "Gaana al-Bayan al-Taly."
Translated from MENA