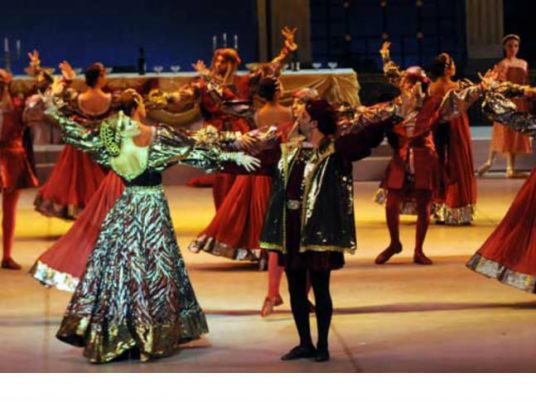 A comic version of Shakespeare's Romeo and Juliet is being performed at El Aaem Theater in the Manyal district of Cairo.
Romeo and Juliet is one of the most iconic tragedies ever written. It has been performed and filmed countless times with classic or modern interpretations over the past 400 years.
The play stars Mohamed Ibrahim, Karim Yehia, Raafat Saeed, Mahmoud al-Masry, Moataz al-Shazly, Mohamed Serag, Mostafa Shafiq, William Mohamed, Maha Hamdy, and Esraa Mohamed. It is directed by Mohamed al-Sagheer.
El Aaem Theater, also known as Fatma Roushdy Theater, is located on Abdel Aziz Al Saoud St., in Front Of Salah El Din Mosque, El Manyal, Cairo. For play dates and times, contact the theater at
02-23684047, 0128-5311358, 0100-5233623
or
0114-9275994
.