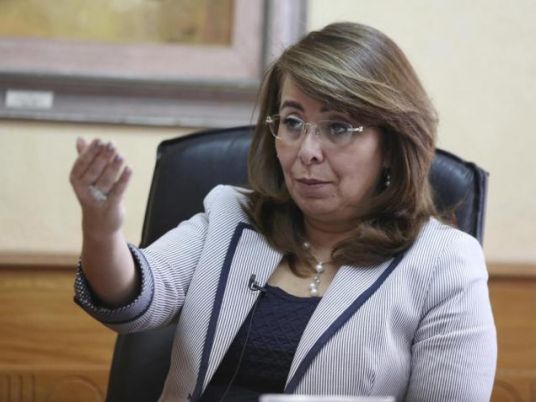 Egypt's Minister of Social Solidarity Ghada Waly announced that the formation of a drafting committee to write amendments to the NGOs law will be formed soon, after concluding community dialogue as well as meeting with experts and leaders of civil work.
Her statement came during a meeting between Waly and members of civil society organizations (CSOs) to amend the law on NGOs and follow-up on work by the ministry's main committee and the results of community dialogue that took place during the past few weeks.
Waly said that Friday's meeting was to review the outcome of previous dialogues, explaining that proposals concluded by the dialogues were compiled in a document to to be reviewed by committee members, who will then prepare a report on their observations and send it to the ministry in no later than one week.
The next step would include naming members of the sub-committee on drafting, she added. The drafting committee would then prepare a new draft based on the views and suggestions of the main committee members and the outcome of the community dialogues.
Waly said that upon completion of the new draft, it would be reviewed by the members before the issuing of a final draft which the Ministry of Social Solidarity would then send to the cabinet in preparation for finally sending it to the House of Representatives.
The minister explained seven community dialogues were held, four of which were across governorates which saw 1,164 NGOs representing the CSOs, two meetings held at the Ministry of Social Solidarity for experts and leaders of civil work, and the last meeting with foreign organizations operating in Egypt.
Edited translation from Al-Masry Al-Youm