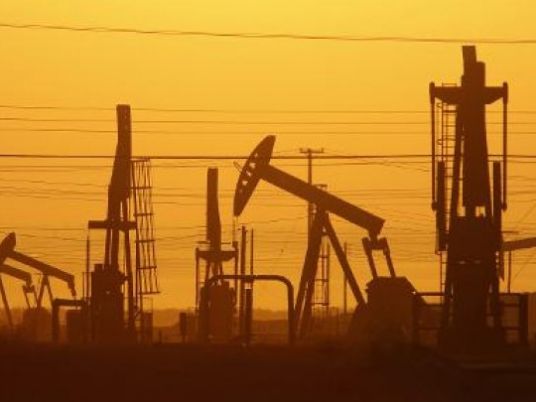 Oil futures led a dramatic fall in commodity prices on Monday, with US crude trading below $40 a barrel as fears over China's economy sent investors fleeing to safe havens like gold.
The Bloomberg Commodity Index, which tracks 22 raw materials, lost as much as 1.7 percent to 86.3542 points to its lowest level since August 1999.
Raw materials have slumped this year as concerns have mounted of weakening demand from China, the world's second-largest economy and top user of everything from industrial metals and energy to food.
Fears were piqued when China devalued the yuan two weeks ago, a move many took as a signal the economy is in worse shape than thought, and which could hurt the Asian giant's purchasing power for dollar-denominated commodities.
Concerns China's slowdown will also damage the world economy have sent financial markets into a tailspin, with Shanghai stocks on Monday plunging the most in one day since 2007 — leading a rout across Asia — while Asia-Pacific currencies tumbled.
Resources stocks tumbled, with BHP Billiton closing down 5.02 percent at Aus$22.89 while Fortescue lost 14.62 percent to Aus$1.64 after posting an 88 percent drop in annual profit on weaker iron ore prices.
"The steep fall in commodities today is all down to bearish sentiment about China with the huge rout in its equities market," Daniel Ang, investment analyst at Phillip Futures in Singapore, told AFP.
"Investors are fearing further price drops in commodities and are channelling funds to safe havens including gold and the Japanese yen."
Oil leads falls
Oil prices have been hit particularly hard, with the US benchmark dropping to below $40 for the first time in six years in New York on Friday as investors bet a global oversupply of crude is set to last.
A drop in buying from China, the number one energy importer, could be catastrophic for oil prices at a time when international markets are already heavily oversupplied and could soon see fresh supplies from Iran after its nuclear deal.
The US crude futures benchmark, West Texas Intermediate (WTI) for October delivery, was down $1.29 to $39.16 while Brent fell $1.19 to $44.27 in mid-afternoon Asian trade.
Fresh falls in commodities come after weak Chinese manufacturing data on Friday, which showed activity slowed to a 77-month low, sparked a selloff in London that saw industrial metals and agricultural commodities sag to new multi-year lows.
On the London Metal Exchange, copper lost as much as 2.6 percent to $4,922.50 a metric ton, the lowest since 2009, while aluminium also fell 1.5 percent to its lowest intraday level in six years.
Soybeans, wheat and corn extended losses as well, while rubber dropped to a 10-month low on the Tokyo Commodity Exchange. Palm oil slipped three percent in Malaysia.
Gold meanwhile was holding steady, benefitting from the precious metal's status as a safe bet in times of turmoil. Bullion for immediate delivery traded 0.2 percent lower at $1,158.10 an ounce in Singapore afternoon trade.
Sanjeev Gupta, head of the Asia-Pacific oil and gas practice at business consultancy firm EY, said dealers are awaiting preliminary US second-quarter GDP data on Thursday to gauge when the Federal Reserve will raise interest rates.
Minutes from the US central bank's last meeting dampened speculation of a rate hike in September, but most dealers still expect one before the end of the year — another factor that could hurt commodity prices by making them more expensive for global buyers.
Bloomberg News contributed to this report