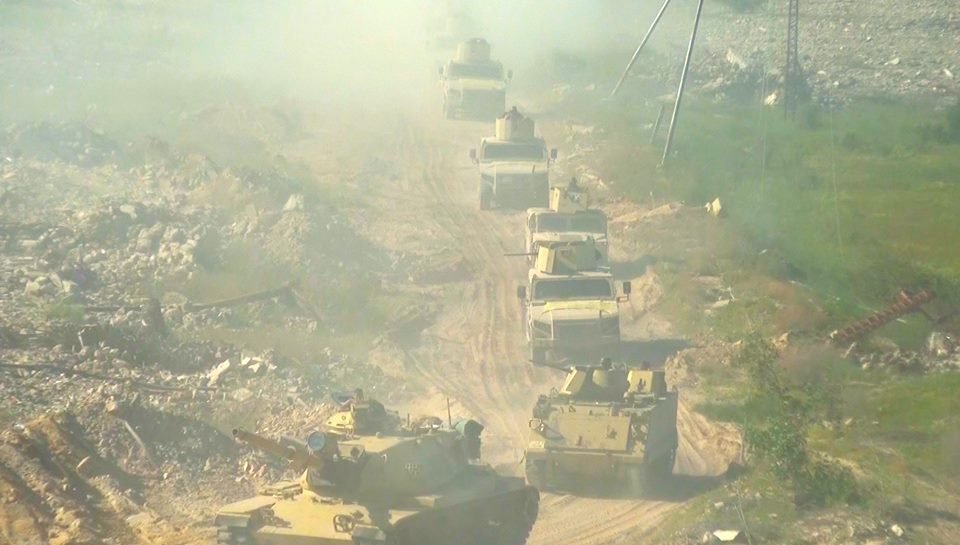 Comprehensive Operation Sinai 2018 has succeeded and achieved its goals thanks to the efforts of the armed forces and the police, Armed Forces spokesperson Tamer al-Refaei said in a radio phone-in on Thursday morning.
Soldiers taking part in the operation were psychologically rehabilitated to emphasize the virtue of victory or martyrdom for the homeland, Refaei added during his interview with Radio Masr.
"The forces believe in the tasks entrusted to them to purge the country [of terrorists]," he added.
"We communicate with the media over the 24 hours and we immediately correct all false information, besides the military statements issued on a regular basis," he said.
In response to the increasing terrorist threat in North Sinai, the 'Comprehensive Operation Sinai 2018' was launched on February 9 by different branches of the army, including the Second and Third Field Armies located in Sinai.
The operation aimed to implement the plan of comprehensive confrontation of terrorist and criminal elements and organisations in North and Central Sinai, and in other areas in the Nile Delta and desert areas west of the Nile Valley, according to an army statement released at the time.
An army source who preferred to remain anonymous told Egypt Independent on February 11 that "the number of forces participating in the 'Sinai 2018′ reached 35,000 [army personnel] with the support of Egypt's Special Forces and police."
The source added that "the operation aims to eliminate the presence of the Islamic State-affiliated (IS) Sinai Province. The widespread [distribution] of the Egyptian Armed Forces in the Sinai will leave no presence to a single militant."
Since 2014, North Sinai has witnessed a growing number of terrorist attacks carried out by IS in the Sinai Province, including various attacks against the army and the police. The increase in terrorism came following the ouster of former President Mohamed Morsi, who is a member of the banned Muslim Brotherhood terrorist group.