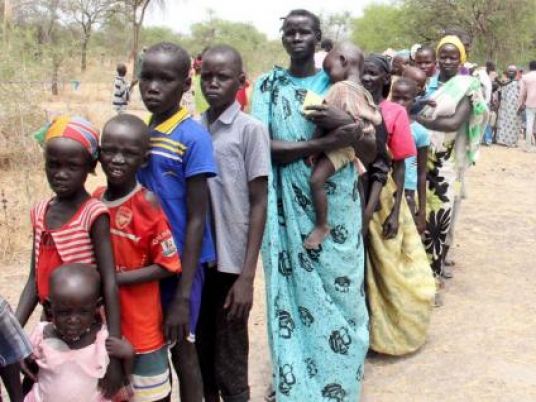 The situation in war-torn South Sudan has worsened since a seminal peace deal was inked between the warring sides three weeks ago, according to a report released by the UN's Office for the Coordination of Humanitarian Affairs (OCHA).
The report states that, over the past month, there had been a marked rise in the number of civilians fleeing ongoing fighting in Koch, Mayendit and Leer counties, who are now seeking shelter in the town of Nyaal in Southern Unity State.
"Nearly 78,000 displaced people, including 18,000 who have arrived over the past two weeks, are now believed to be seeking shelter in Nyaal," the report states.
"About ten canoes, each carrying 60 to 70 people, have arrived in Nyal on a daily basis since mid-August," the report adds.
According to the UN, thousands of people have recently fled their hometowns to Nyaal – a journey that is both arduous and perilous.
According to the UN, Mvolo County – one of Western Equatoria's ten counties – has seen thousands displaced, many of whom are suffering malnutrition.
"An inter-agency team of humanitarian partners – including representatives of UN agencies and national and international NGOs – has visited the area to assess the situation," the report reads.
"The team found concerning levels of food insecurity, as well as malnutrition, among children and pregnant and lactating mothers," it added.
The report goes on to note that over 23,000 people had been affected due to the conflict, adding that an ongoing dry spell had also contributed to food insecurity.