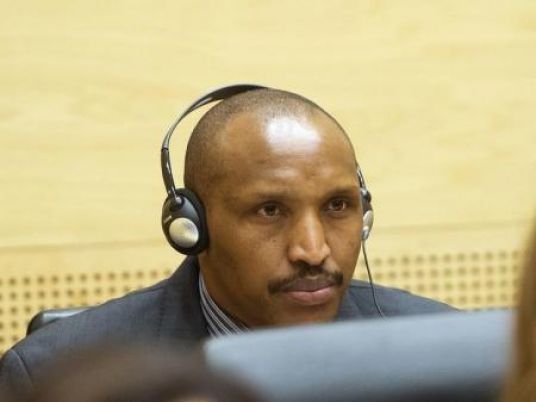 A Congolese militia leader goes on trial at the International Criminal Court (ICC) on Wednesday accused of crimes including murder and the rape of his own child soldiers during the early 2000s.
Rwandan-born Bosco Ntaganda is the fourth person to face trial at the court in connection with a series of brutal conflicts that have for decades afflicted the mineral-rich province of Ituri in Congo's northeast.
The trial will be the first test of a new team assembled by court prosecutor Fatou Bensouda, who has promised to ensure that cases are investigated and prepared more rigorously after a series of high-profile failures.
Known as "The Terminator" during his time commanding the Patriotic Forces for the Liberation of Congo, and indicted in 2006, Ntaganda remained on the run for years, fighting in a series of conflicts on and around Congo's border with Rwanda.
"We believe he ordered his troops to attack, pillage, rape, persecute and kill civilians belonging to Lendu, Ngiti and other ethnic groups," Bensouda said on Tuesday.
"We believe he recruited hundreds of children into the UPC (Union of Congolese Patriots) and used them to kill and to die in the fighting; and girl soldiers to be routinely raped."
In 2013, alone and fearing for his life, Ntaganda became the first person to surrender to the court voluntarily, handing himself in at the U.S. embassy in the Rwandan capital Kigali.
Set up in 2002 to prosecute the most serious international crimes, the ICC has until now convicted only little-known warlords from the Ituri conflicts. Other cases, like that against Kenyan President Uhuru Kenyatta, have collapsed after witness withdrawals undermined already brittle cases.
Many of its highest-profile indictees, from Sudanese President Omar al-Bashir to Saif al-Islam, son of late Libyan leader Muammar Gaddafi, remain at large, their governments refusing to hand them over.