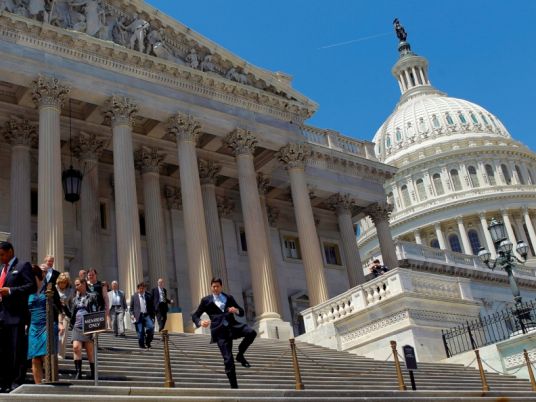 Congressman Darrel Issa said the US does not believe President Abdel Fattah al-Sisi's visit to Russia poses any threat to Washington.
Issa met with Sisi on Sunday, where they discussed a number of bilateral and regional issues, mostly importantly the Egyptian economy and Egypt-US economic relations. They also tackled the Suez Canal project issue and the security situation in Sinai and on the Egypt-Libya border.
"The US allocated half a billion dollars as military aid to Egypt this fiscal year and the number will increase to one billion next year," he added. "Relations with Egypt are still strong."
"We were not surprised by the relations between Egypt and Russia because Egypt is an important country in the region and it is natural that Russia seeks strong ties with it through an Apache aircrafts deal and military training," Issa added.
Issa pointed out there was a possibility to assemble tanks m 1 A 1 in Egypt.
Some observers believe that Egypt is tilting towards strengthening relations with Russia, the United State's arch political foe, in response to the latter's hesitant declaration of support for the authorities that ousted former president Mohamed Morsy in 2013. The US had frozen part of its aid to Egypt following the ouster of Morsy.
Russia has been a vocal supporter of Sisi's ouster of Morsy.
Egypt has reiterated it seeks balanced international relations, stressing that its relations with Russia are not at the expense of ties with the US.
Edited translation from Al-Masry Al-Youm