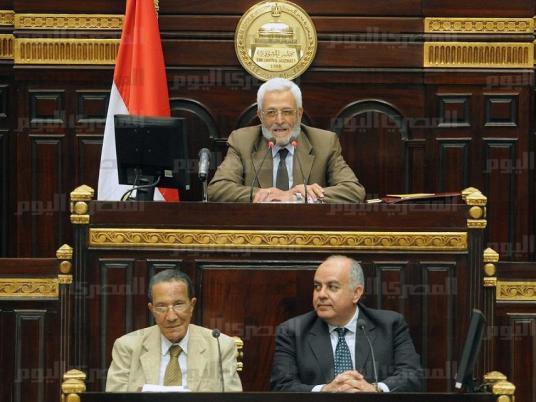 The Constituent Assembly held a closed meeting Sunday to choose a date next week to discuss the Drafting Committee's submission of the stipulated rights and freedoms in the new constitution.
The state-run MENA news agency quoted assembly member Manar al-Shorbagy as saying next week's meeting would be a plenary discussion and not a vote. She said that members would be asked to comment on the draft before the discussion begins.
The System of Government Committee also held a closed meeting to discuss the transfer of military justice to ordinary courts, issues associated with the executive power, and the quota of workers and farmers in Parliament.
Edited translation from MENA