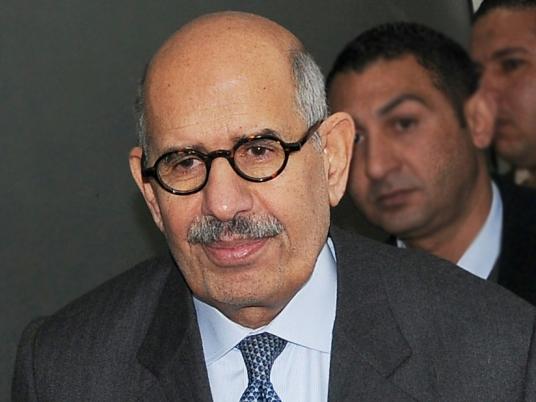 The Constitution Party will submit its registration papers to the Parties Affairs Committee next week after it assembles the required number of signatures, said Hossam Eissa, a law professor at Ain Shams University and a founding member of the party.
"Our program has been prepared and drafted by Dr. Galal Amin, and it will be presented to the party's bases in rural regions and governorates in the coming days," Eissa said in a statement published by the liberal Wafd Party's newspaper on Wednesday.
The Constitution Party's core principles are based on the concept of the state, democratic values, ensuring free markets without compromising social justice and providing the minimum requirements for a decent life for Egyptian citizens, Eissa continued.
Eissa said the party — which was cofounded by Mohamed ElBaradei, Alaa Al Aswany, Gameela Ismail and Ahmed Harara — will adopt ElBaradei's document on supra-constitutional principles and will demand that the Constituent Assembly include those principles in the new constitution.
There have been ongoing negotiations with a number of other parties regarding their integration into the Constitution Party, Eissa added.