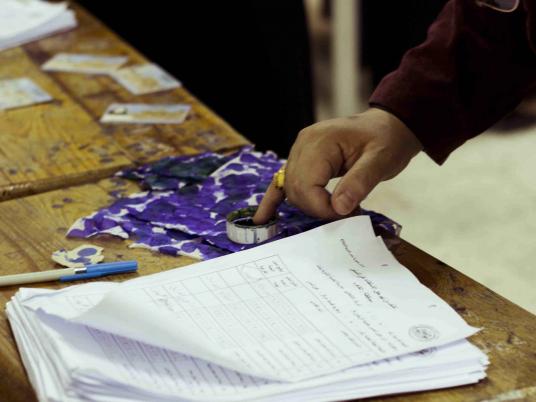 Egypt's constitutional committee, tasked with amending the constitution after the fall of President Mohamed Morsy, is still receiving reform proposals from citizens and political parties, according to committee raporteur Ali Awad.
At a meeting with reporters on Tuesday, Awad said that the committee has so far processed 157 proposals from citizens and 71 from parties, organisations and other entities, adding that most of the ideas it has received came from ordinary citizens.
Awad denied accusations by Tahany al-Gebaly, former vice president of the Supreme Constitutional Court, that the committee is not providing updates on the development of its work, but added that the amendments the committee is making will not be announced to avoid enflaming public opinion.
Concerning the 50-member constitution amendment committee and how its members will be selected, Awad said that several figures had been nominated for membership, but added that the presidency will be final arbiter.
Asked if the committee will have field Islamist representatives, Awad said that interim President Adly Masnour emphasized that nobody would be excluded from the political process.
Some political groups have meanwhile called on the committee to scrap the 2012 Constitution drafted during the tenure of the Muslim Brotherhood and Mohamed Morsy, stressing the need for a new constitution that properly reflects the gains of the 30 June and 25 January uprisings in Egypt.
The Popular Alliance Party submitted a proposal to the constitution amendment committee that included the addition of articles to oblige the state to respect international human rights agreements and emphasize the civil nature of the state.
In a statement issued on Tuesday, the party said the amendments it proposed call for entrenching principles of equality, non-discrimination and equal opportunity. The party also called for adding an article to safeguard the rights of the martyrs and their families and respecting the rights of minorities.
Al-Sayyed al-Badawy, Wafd Party chief, claimed the constitutional amendments submitted by the National Salvation Front do not reflect the opinion of his party.
Edited translation from Al-Masry Al-Youm