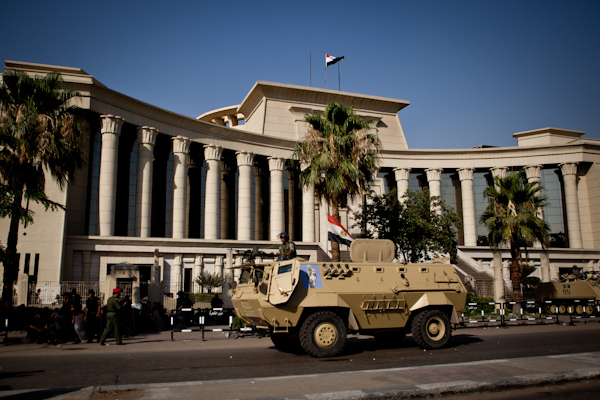 The 22 November constitutional declaration is designed to protect the independence of the judiciary by preventing judges from engaging in politics or working to damage state institutions, the vice president said in a pre-recorded state TV interview to be broadcast Sunday.
Vice President Mahmoud Mekky added that the declaration, as well as all previous ones, would be void in only 13 days if the draft constitution referendum is approved on 15 December.
"I was worried as a judge, but then realized that the declaration ensures the independence of the judiciary," Mekky said.
"The president, who has executive and legislative powers, promised not to abuse the latter," he added. "And he did not."
He also said the president did not expect judges would misinterpret his declaration, implying that recent opposition to the decree was due to a misunderstanding of its wording.
The Cassation and Appeals courts, as well as the State Council, have all suspended their work indefinitely to protest the immunization of the president's decisions from judicial review, a power he took on in the recent constitutional declaration.