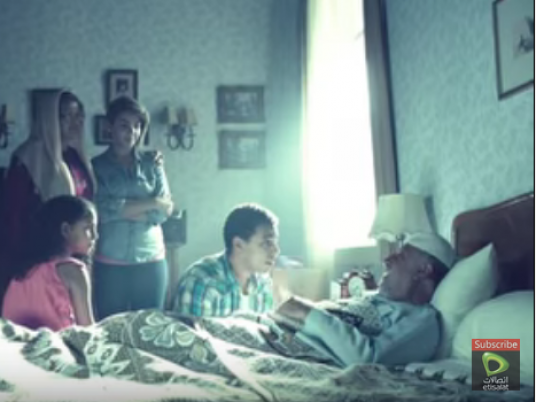 Egypt's Consumer Protection Agency decided on Sunday to halt the airing of a TV advertisement by Emirati cell phone operator Etisalat Misr for featuring a father slapping a son on the face, saying the ad "promotes wrong educational examples".
Agency chief Atef Yakoub said many people had made complaints. The Social Solidarity Ministry also launched a complaint. Reviewing the clip, Yakoub said the ad was found to have breached "a consumer right to personal dignity and respect for religious values", stressing that it "promotes physical violence and violates children's rights".
Etisalat had been advertizing a special promotion to reactivate unused chips possessed by its customers.
The ad features a teenage boy sitting next to his dying father. He affectionately reminisces with his father on shared past memories, only to later ask him about his old unused cell phone line, to which the father responds with a sudden slap to his son's face.
Edited translation from MENA