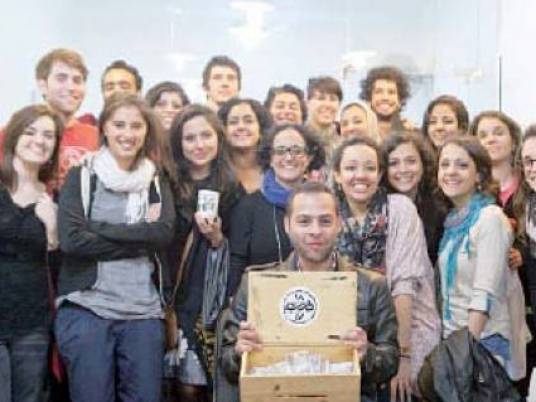 Some Egyptian markets and shopping centers are selling "fatally poisonous" fish, according to Atef Yakoub, the head of the Consumer Protection Agency.
"There should be caution when dealing with unknown outlets and companies which swindle consumers into buying products of unknown origins," Yakoub said in an interview with Nojoom FM radio on Monday.
Yakoub suggested that the fish that were killed due to the pollution in the Nile River are being sold on the market, noting that the only complaints the agency has received so far came from Kafr al-Sheikh.
Residents in Kafr al-Sheikh have objected to the large number of dead fish floating on the Nile River distributary of Rosetta, blaming the situation on sewage water that had been discharged into the river from a sanitary drainage plant in Giza.
Investigations carried out by the government, however, which were represented by the environment, irrigation and health ministries, blamed the phenomenon on fish cage cultures installed in the river by local farmers. They indicated that the fish were fed chemicals which increased the concentration of pollutants in the river, eventually leading to the death of scores of fish.
The ministries added that winter damming, which is a yearly practice done by the Irrigation Ministry involving the blocking of water to canals and ditches in order to clean them, could be blamed for some of the deaths as these practices significantly decrease the amount of water left in the channels.
Edited translation from Al-Masry Al-Youm