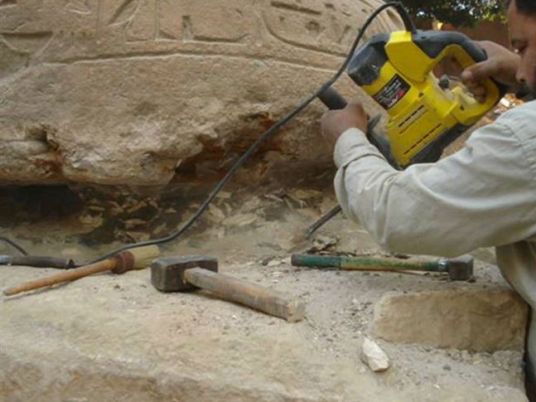 The discovery of an ancient pillar made for Egyptian King Merneptah has brought about renewed controversy about whether Merneptah was the son of King Ramses the Second, the Pharaoh mentioned in the story of Prophet Moses, or not.
Mahmoud Afify, head of the Egyptian Antiquities Sector, said another archeological panel for Merneptah existed in the Egyptian Museum. The panel includes hieroglyphics that mention Israel for the first time in history, he added.
Many historians believe that the Pharaoh mentioned in Moses' story was King Ramses II, while others believe it was King Merneptah, not Ramses, said Afify.
There is no archeological artifact that proves which pharaoh it was, said former Antiquities Minister Zahi Hawass, adding that the Merneptah pillar does not include any important evidence.
Edited translation from Al-Masry Al-Youm