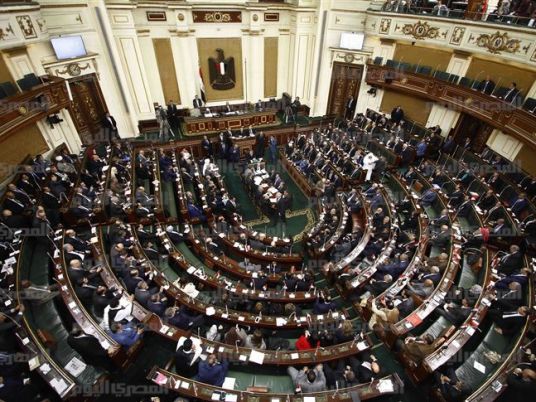 Opinion in parliament has split over a Citizenship bill presented by MP Alaa Abdel Moneim containing an article abolishing the listing of citizens' religion on national ID cards, to be discussed next Saturday.
Parliamentary sources said that Ossama al-Abd, former head of Al-Azhar University and current Chairman of the House of Representatives' Religious Affairs Committee, told a number of MPs he would reject the bill in objection to that particular article.
Salafi-oriented Nour Party MPs also rejected the bill, saying it would be a move towards a secular state and infringe on the vision of a state run on the principles of Islamic Sharia law.
Chairman Abd reiterated resistance to the controversial article, arguing that it could lead to complications and mix-ups, such as the burial of Muslims in Christians' burial grounds and vice versa.
On the other hand, MPs from the Wafd Party, the Free Egyptians Party and Mostaqbal Watan (Homeland Future) Party supported the bill, saying it would be the first step towards eliminating intolerance and sectarianism.
Mostaqbal Watan MP, Abdel Fattah Yehia, supported the proposal to remove the listing of religion on ID cards as a way of fighting sectarianism and hatred. He recommended further reforms that would allow Christians to build churches freely.
Wafd Party MP Mohamed Fouad pointed out that the article should not be a reason to reject the whole bill. For his part, he praised the article as a symbolic start in the fight against sectarian bigotry, saying it should be followed by many serious steps to eradicate extremism.
Nonetheless, said Fouad, the removal of religion from ID cards will not protect Christians against assaults, and what is needed is the establishment of equal rule of law for everyone.
Free Egyptians Party MP Ayman Aboulela supported the abolition of registered religion on ID cards as a prerequisite applied all over the world.
Edited translation from Al-Masry Al-Youm