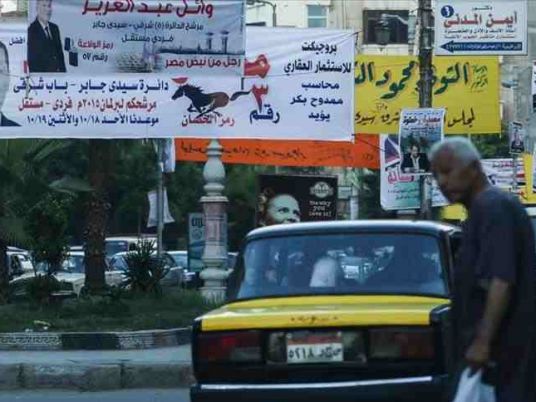 After it was announced that eight candidates from Egyptian expatriates won the parliamentary elections, questions emerged about how they would attend the sessions of the House of Representatives.
The current House of Representatives regulations do not provide a mechanism to regulate the attendance of Egyptian expatriate MPs.
Views differed on whether to use video conference as an alternative to regular attendance.
MP Alaa Abdel Moneim, who belongs to the For the Love of Egypt list, said the new regulations of the House of Representatives will develop a mechanism for expatriate MPs' attendance.
The House of Representatives elections law states that the council should regulate how MPs will carry out their duties, Abdel Moneim said.
The regulations will provide residences in Egypt for expatriate MPs and airline tickets ahead of each session, according to Abdel Moneim.
Political parties or independent MPs have the right to submit their suggestions on the issue to the council's legislative committee, he added.
Abdel Moneim said the For the Love of Egypt list has not yet agreed on suggested regulations to be submitted to the legislative committee.
The use of video conference is "rejected and unconstitutional", he said, adding that the expatriate MPs have to attend all the sessions of the council in person.
Nader al-Sharkawy, secretary of the Free Egyptians Party's Expatriates' Affairs Committee, said that the attendance of expatriate MPs will be determined by the parliament's internal regulations.
"There are three scenarios for this issue: to determine a minimum number of sessions that expatriate MPs must attend per year, to oblige the MP to attend once a month and the third is to allow attendance through video conference," said Sharkawy.
Sharkawy pointed to the need to facilitate the movement of the eight expatriate MPs who will represent the eight million Egyptian expatriates around the world.
Edited translation from Al-Masry Al-Youm