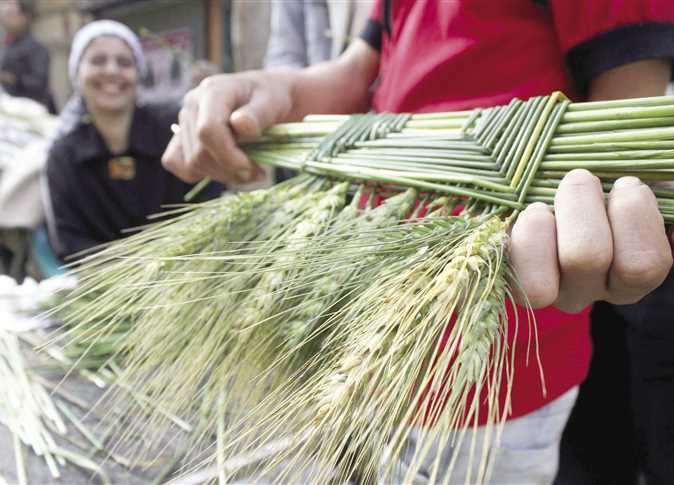 With all Holy Week prayers cancelled, Egypt's Coptic Christians have resorted to traditional celebrations and rituals to accompany their Holy Week occasion.
A pastor at the Church of Anba Bishoy in New Minya, Usab Ezzay, said that the church is celebrating Holy Wednesday which sees the church remember Judas, the disciple of Jesus who sold him out to Jewish priests in exchange for 30 silver pieces.
Starting Wednesday night until Saturday, the church forbids handshakes and kisses after the end of prayers to protest Judas's treacherous kiss.
The occasion is also referred to as "Ayyoub Wednesday" because of the Prophet Ayyoub (Job), according to Ezzat, who explained how his story in the Old Testament would be read in prayers of this evening.
This story, known also as "The Book of Job", is studied by the church due to its similarities with Jesus's life – from the intense suffering he endured to the triumphant ending.
Holy Wednesday celebrations also coincide with the appearance of the first wheat crop grains, which the Copts exchange in celebrations and make dolls out of symbolizing goodness and optimism.
This habit extends back to Ancient Egypt and celebrates the success and abundances of crops.
These dolls are then hung at the entrance of houses and gates at this time each year, and typically left there throughout the year until the next year, where they are replaced with new ones.
Edited translation from Al-Masry Al-Youm