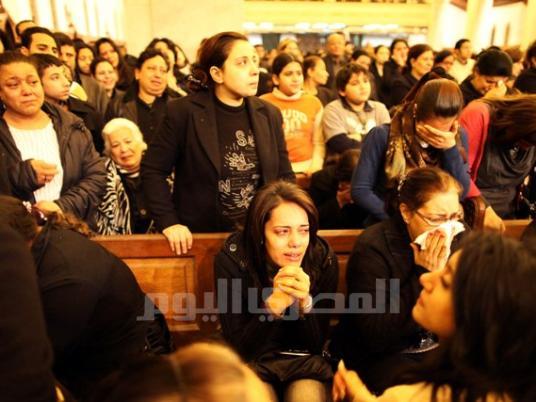 Copts are not a minority in Egyptian society as they number about 15 million, which is equivalent to more than 15 percent of the total population, said Bishop Daniel, Pope Tawadros's deputy.
In a welcoming ceremony for the African media delegation on behalf of Pope Tawadros II, who is currently on a pastoral tour to Egyptian churches in Europe, Daniel said Africa used to fall under the pastoral range of the Pope of the Coptic Church.
Daniel added that the Coptic Church has many long-established churches on the continent, stressing that Africa, particularly Sudan and Egypt, are an extension of one another as many Egyptian Copts emigrated and settled there in the past.
Muslims and Christians in Egypt are an example of coexistence, said Daniel.
"This is clear in Egypt – there is no place where one sect lives alone. On the contrary we have good relations [between Muslim and Christian neighbors] in the same buildings," he added.
"Intellectual deviation is recent and the whole community should fight it," Daniel said.

Edited translation from Al-Masry Al-Youm