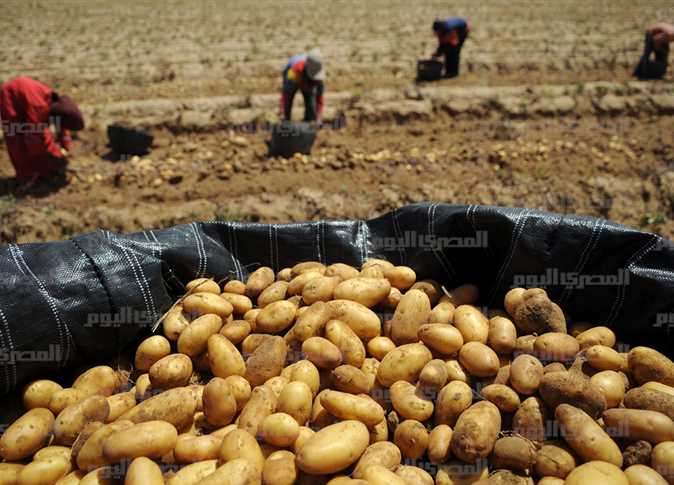 The head of the Union for Producers and Exporters of Horticultural Crops (UPEHC) Mohamed Heggi announced Saturday that Egypt's exports of potatoes this year has fallen by 25 percent, due to the coronavirus crisis and its impact on exports in general.
Egypt export 673,000 tons of potatoes this year, falling short of the target for 850,000 tons.
Despite this, Heggi noted that Egypt remains second in global potato exports.
He added that total production of the planting periods totaled 408,000 feddans of potatoes, with the largest amount cultivated being the winter planting period which sees production reach three million tons.
The UPEHC should set a unified price for exporting potatoes, he said, so that none of the exporters will reduce the prices and cause complications.
Egypt is supposed to import 120,000 tons of seed potatoes annually, though Heggi said this doesn't happen.
"One year we import 134,000 tons, and another we import 155,000 which leads to losses among importers, because this volume is greater than the size of the market," he explained.
The UPEHC works to provide production requirements, such as palm seedlings, fruits and fertilizers, he added, emphasizing that the union is a non-profit organization that serves the farmer and the exporter alike.
Edited translation from Al-Masry Al-Youm