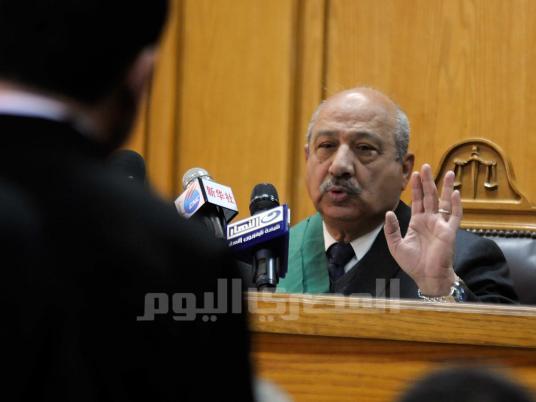 Cairo Criminal Court on Thursday adjourned the trial of 43 defendants accused of illegally receiving foreign funds for NGOs operating in Egypt.
The next session is scheduled for 6 March, when the defense will continue its arguments. The defense team said in court Thursday that the case was not a criminal one, but was a political issue between Egypt and the United States.
The judge objected to the argument and urged the defense to clarify its claims. Attorneys Ahmed Heikal, Ahmed Abdel Aziz, Ahmed Zakaria and Essam Mohamed Ali then presented the court with a portfolio containing letters between the American and Egyptian governments regarding the funding of the accused NGOs.
The defense also claimed that Interpol has refused to arrest Americans accused in the case who are in the US, stressing that it pursues only criminal defendants, not political ones.
The portfolio includes evidence that some of the defendants worked as administrative employees for the International Republican Institute, which began operating in Egypt in 2006, and were not involved in political activities, the lawyers said.
The defense also presented a copy of a letter from former Foreign Minister Ahmed Aboul Gheit to then-US Secretary of State Colin Powell welcoming American NGOs and agreeing that they would receive US$33 million in funds annually without specifying the details of disbursement.
One of the defense lawyers quoted Ambassador Marwan Zaki Badr's testimony as saying that the amount was increased to $45 million in 2011.
The case dates back to February when the suspects, including 19 US nationals, five Serbians, two Germans, three Arabs and 14 Egyptians, were accused of receiving funding from foreign organizations and governments. Most of the Americans returned to the US after a travel ban placed on the suspects was raised, although one chose to stay and stand trial. 


Edited translation from Al-Masry Al-Youm