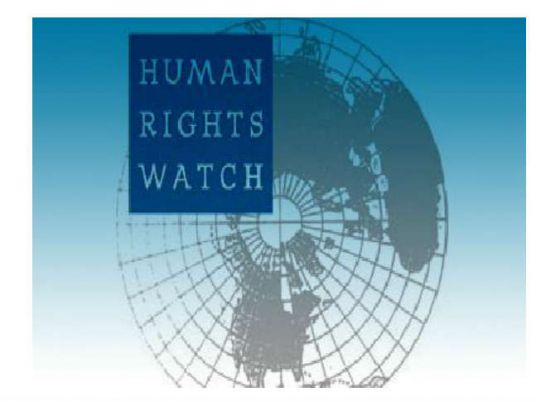 The Administrative Court dismissed a claim, filed by lawyer Shehata Mohamed Shehata, on Tuesday for the Solidarity Ministry to shutdown the Human Rights Watch headquarters in Egypt and other foreign rights organizations which operate without official permits. The court said the closure of illegal NGOs was the duty of the Interior Ministry not the Solidarity Ministry.
The claim was filed against the Solidarity Ministry and the prime minister for not shutting down the unlicensed organizations.
"Three days before the anniversary of the Rabaa al-Adaweya and al-Nahda sit-in dispersals, Human Rights Watch issued a report with poor intentions about the [dispersal]," the lawyer said in the claim, questioning the timing of the HRW report in 2014.
In the first place, HRW, Freedom House, and the National Democratic Institute have no official permit to operate in Egypt from the Solidarity Ministry, thus the ministry cannot withdraw the licenses of these organizations or suspend their activities, the court said.
The court called on the Interior Ministry to take action against the organizations, which operate illegally in Egypt, in accordance with the law.
In 2013, the HRW issued a biased report on al-Nahda and Rabaa al-Adaweya sit-ins dispersal which "contained many inaccuracies". The court considered the report a violation to the sovereignty of Egypt and an interference in its internal affairs. The report depended on anonymous witnesses and disregarded the victims in the police and army, the court said.
The HRW report was circulated outside Egypt which harms its reputation and image, said the court, adding that the Interior Ministry is the authority obliged to take action against illegal organizations operating in Egypt.
The HRW
report
issued on August 12, 2014 described the dispersal as a systematic and widespread killing of at least 1,150 demonstrators by Egyptian security forces that probably amounted to crimes against humanity.
Dozens of NGO workers including foreign nationals stood trial in 2012 over charges of working for unlicensed civil society organizations and taking foreign funds without government permission and stoking unrest in Egypt.
The court ordered in 2013 the closure of five foreign NGOs and the confiscation of their funds and documents including, the International Republican Institute (IRI), the National Democratic Institute (NDI), Freedom House (FH), the International Centre for Journalists (ICFJ), and the German Konrad Adenauer Stiftung organisation.