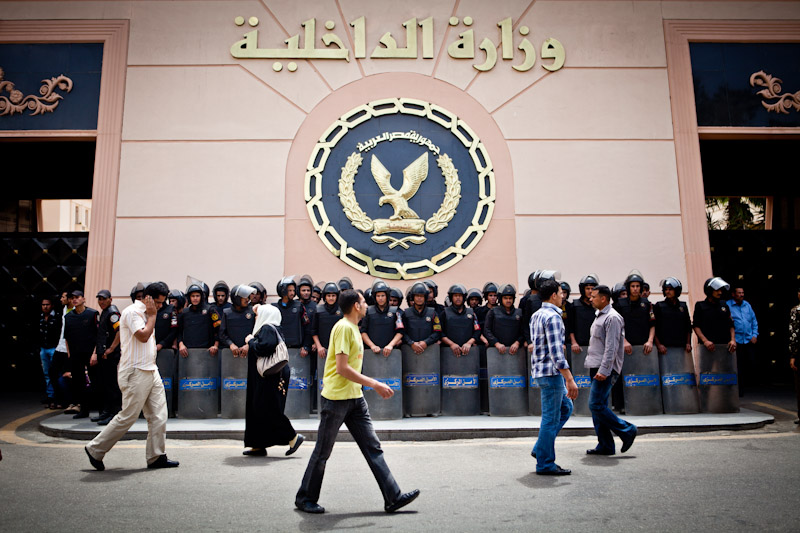 Cairo Criminal Court has set a 31 October date for the ruling in a trial of three policemen accused of torturing citizens before the 25 January revolution.
All three officers belonged to the now disbanded State Security Investigations.
Brigadier Emad Seyam is accused of torturing three citizens, stripping them of their clothes and electrically shocking them to force them admit their affiliation to specific political groups
Lieutenant Colonel Wael Meselhy is also accused of torturing one individual, stripping and electrically shocking him to force him confess affiliation to resistance groups in Iraq. Colonel Walid Farouq is charged with torturing, beating and insulting a citizen to get confessions on involvement in explosions and funding Palestinians.
Edited translation from Al-Masry Al-Youm