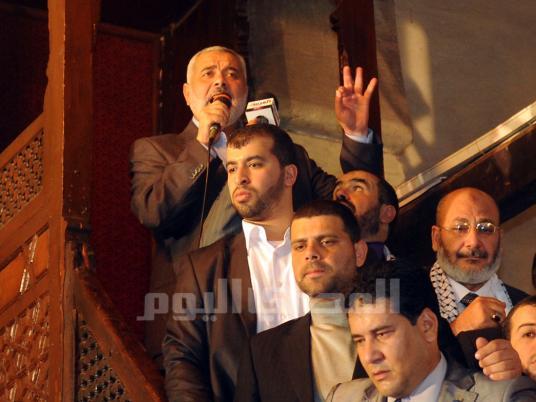 A Cairo court for urgent matters postponed, on Tuesday, to 25 February a verdict in a lawsuit that demands labeling Palestinian resistance movement Hamas as a terrorist organization.
The court was supposed to issue the ruling on Tuesday but decided to pospone it, according to a legal source.
The Egyptian law allows the court to postpone the verdict three times after the sessions and pleadings are ended.
Lawyer Samir Sabry filed a lawsuit against the interim president, prime minister and interior minister to demand labeling Hamas as a terrorist organization.
"Hamas originates in Palestine as an Islamic resistance movement, but it turned into a terrorist organization," Sabry argued in his pleading. He added Hamas currently has strong ties with the Muslim Brotherhood which is currently labeled by the Egyptian government as a terrorist organization.
Sabry mentioned that Hamas members inflitrated the Egyptian borders in 2008 and are accused of storming Egyptian prisons in 2011.
Edited translation from Al-Masry Al-Youm