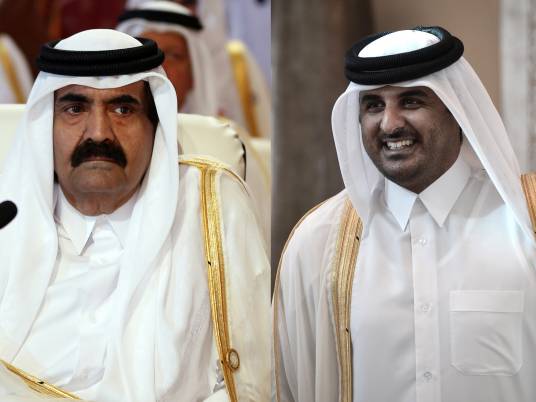 The Abdeen Urgent Matters Court in Cairo set on Wednesday 7 May as a date for delivering a verdict in a lawsuit demanding the government to brand Qatar as a pro-terrorism country.
Lawyer Samir Sabry, who had brought the case against the Egyptian government and the Arab League's Secretary General, argued in his petition that the state of Qatar hosts a number of fugitive terrorists, and had declined to hand them in to Egypt.
Qatar is currently a home to several fugitive Muslim Brotherhood leaders and supporters of toppled president Mohamed Morsy, once a major ally to the Qatari regime.
Cairo and Doha severed diplomatic relations shortly after Morsy's ouster due to Qatar's support and the ongoing media attack on transitional authorities by Qatari-run al-Jazeera Mubasher Misr satellite channel.
Edited translation from Anadolu Agency