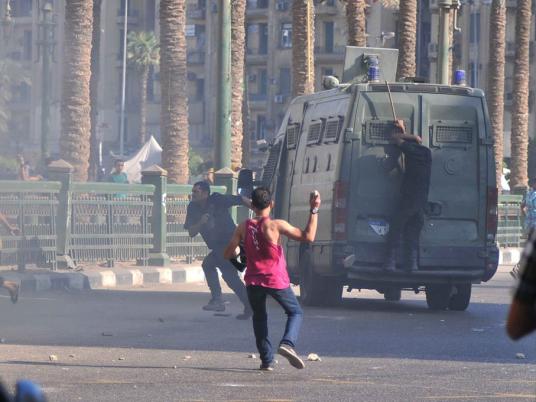 The Court of Cassation on Sunday upheld a five-year prison sentence against a preacher over charges of burning a copy of the Bible during protests outside the United States Embassy in Cairo.
Ahmed Abdallah, aka Abu Islam, was sentenced last June, along with his son, to five years in prison over charges of blasphemy.
Protests broke out in September 2012 outside the United States embassy in Cairo condemning "Innocence of Muslims", an amature, US-produced movie deemed offensive to the Prophet Mohamed.
Edited translation from Al-Masry Al-Youm