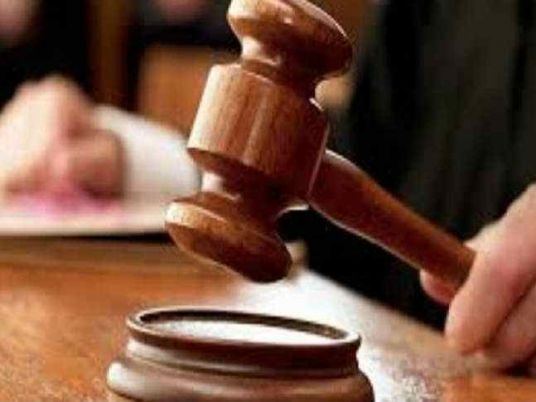 The Court of Cassation on Tuesday upheld a life sentence handed down to a nuclear energy engineer over charges of leaking sensitive information to Israel.
In 2008, Mohamed Sayed Saber was found guilty by the Supreme State Security Court of collaborating with Israel by providing its intelligence service with classified information about the Egyptian Atomic Energy Authority and the country's nuclear plant in Anshas, north of Cairo.
In its ruling, the cassation court said that though verdicts by the Supreme State Security Court are unchallengeable according to the constitution, it decided to review the life sentence ruling after the defense lawyers had submitted fresh evidence.
Egypt has apprehended several alleged spy rings working for Israel over the past few years.
Egypt and Israel signed a peace treaty in 1979, ending a six-year war.
In 2009, Egypt, responding to foreign news reports at the time, refuted claims about the discovery of enriched uranium traces in the vicinity of the Anshas reactor, arguing that the discovered traces could have entered the country with contaminated isotope imports used for medical research.
Edited translation from Al-Masry Al-Youm