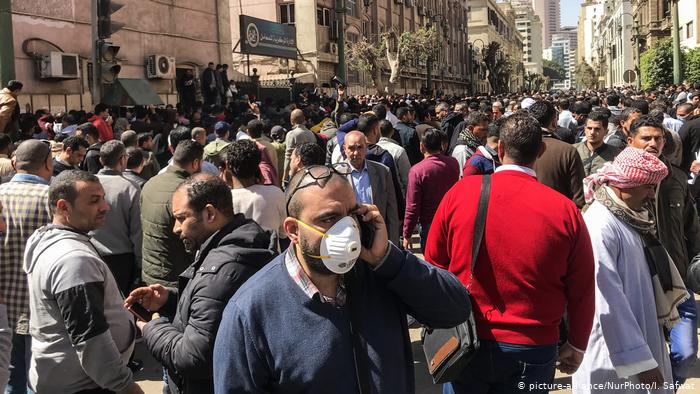 Egypt's Health Ministry on Wednesday confirmed 207 new coronavirus cases, bringing the country's total number of confirmed cases to 108,329.
The ministry's Facebook page also reported an additional 13 deaths.
109 patients were discharged from quarantine at isolation hospitals on Wednesday, raising Egypt's total number of fully-recovered cases to 99,874.
Earlier this week Egypt's Prime Minister Mostafa Madboudly warned the public that the government might have to impose stricter measures to combat the virus, a move that will likely worsen the economic condition of many.
Madbouly also announced that authorities will be reinforcing the mask mandate, which requires people to wear masks on mass transit and inside any public space.
The PM said that any unmasked riders, employees, or shoppers will be fined LE4,000.
The Egyptian government imposed in March strict precautionary measures to limit the outbreak of coronavirus, which included setting curfews, banning large gatherings, and closing restaurants, theaters, and cinemas.
Several countries have imposed full lockdown measures following a second outbreak of the virus that began in October.